Kim Kardashian And Kanye West Reunited In Paris, Ask For Donations To Hospital Instead Of Baby Gifts [PHOTO]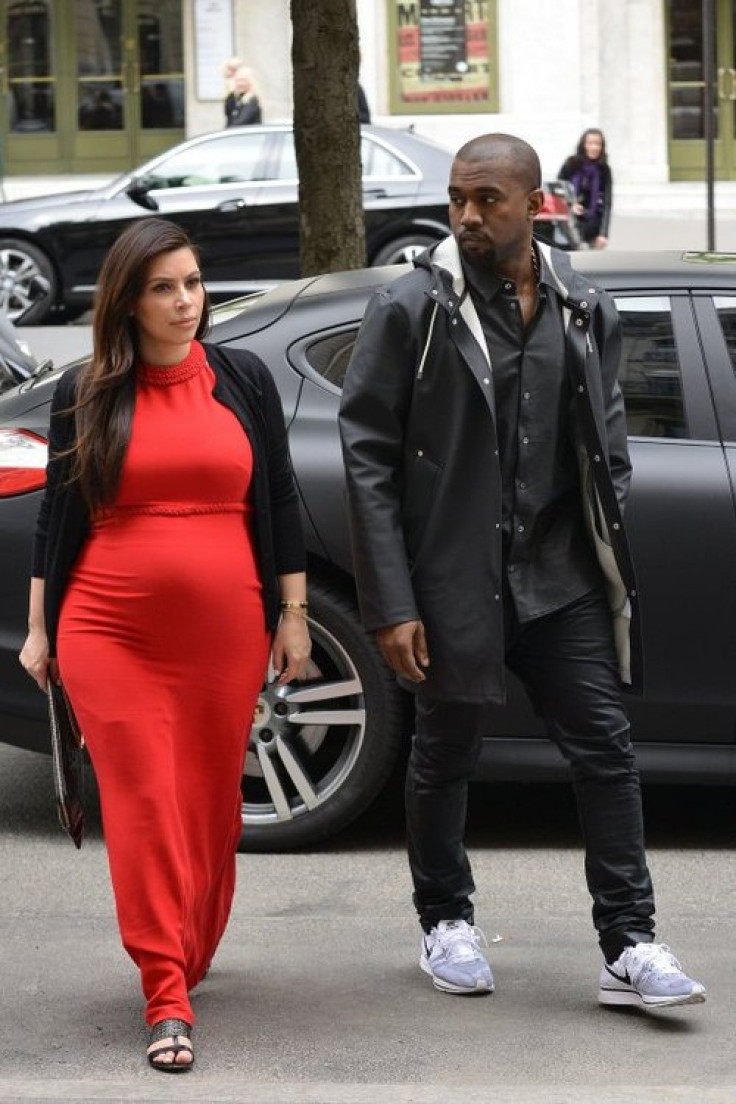 Kanye West loves Paris, and he brought his girlfriend back to his favorite city this week for some retail therapy.
Amid reports that the rapper wants to move to the city permanently, he flew his pregnant girlfriend there and they shopped everywhere from Givenchy to Hermes and Lanvin.
Kardashian had been on a family vacation in Greece, filming scenes for her reality TV show, before she flew to Paris. According to the Daily Mail, West sent a private jet to Greece to pick her up and fly her to Paris.
The 5' 2" star showed off her pregnancy bump in a form-fitting red maxi dress while West stuck to all black attire, including his standard leather pants, while they shopped.
Though West desires to make the move to Paris, Kardashian's mother, Kris Jenner, is not pleased with the idea, according to Bang Showbiz.
But a source told the publication that Kardashian is willing to make the move anyway. "She met with doctors in Paris so she could set up for the child's first six months," the source said. "She has agreed to spend the first six months in Paris with Kanye and their child."
The expectant mother may make the move to Paris to be with her boyfriend amid rumors that she is having difficulty with West being away from her. Life & Style reported earlier this month that the couple spent only 18 days together out of the 108 days since West announced that Kardashian is pregnant.
Meanwhile, Kardashian and her beau have revealed that ahead of their first child's birth, they would prefer their friends send donations to Lurie's Children's Hospital in Chicago, West's hometown, instead of sending the couple baby gifts.
A rep for the hospital offered their thanks in a statement, saying, "Ann & Robert H. Lurie Children's Hospital of Chicago would like to extend its sincerest gratitude to Kim Kardashian and Kanye West for their thoughtfulness and support of the hospital.
"Funds donated on behalf of Kardashian and West will be directed to the Neonatal Intensive Care Unit Fund, which will help care for the most critically ill babies and their families."
© Copyright IBTimes 2023. All rights reserved.