Kim Kardashian Photoshop Controversy: Did Star Make Herself Slimmer In New Photos? [PHOTO]
Kim Kardashian is revealing more and more of her post-baby body as she rings in the New Year. Over the weekend, the 33-year-old, who gave birth to North West in June, showed off her ripped abs and large derriere alongside new best friend Blac Chyna.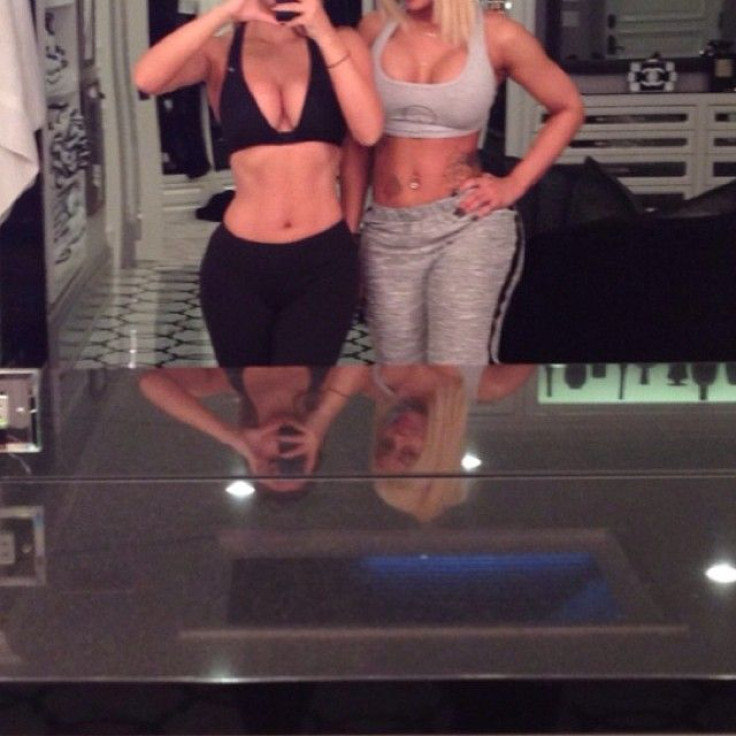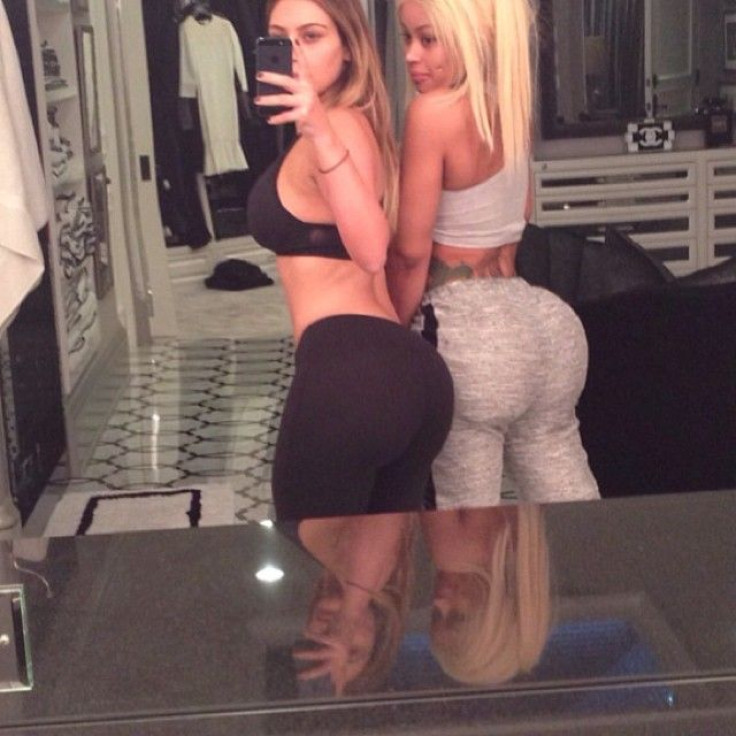 Her photo caption was simple. "Getting right for the new year," she wrote. While she looks amazing, people are questioning whether or not she had some help from Photoshop. "Look at the warped door to the left of her, what a great diet kim—your really fake @kimkardashian [sic]," @rosefunk88 wrote on Instagram. She is referring to a door behind Kardashian which looks like it was morphed. "That doors got some bend in it lol photoshop fail on both of these shots [sic]," wrote commenter @katrinaaguirre.
If Kardashian did digitally alter the photos, it would not be the first time a female celebrity has tried to make herself look slimmer by using the graphics editing program. In November, former Victoria's Secret model Miranda Kerr was accused of photsoshopping her Instagram photos. The 30–year-old beauty posted a picture of herself in her lingerie alongside fellow models Alessandra Ambrosio and Doutzen Kroes during last year's fashion show, but her waist is a lot slimmer than it appears in real life.
Regardless of whether her body was digitally altered, it is no secret that Kardashian has lot a lot of weight following her daughter's birth. The Atkins diet has apparently worked wonders for the reality star, who has praised the meal plans the diet recommends. She lost 56 pounds following the low-carbohydrate meal plan. Carbs are drastically reduced, and dieters consume more protein and fat than they would from a normal diet. The body then uses fat as fuel, causing rapid weight loss.
"What distinguishes the Atkins diet is the absence of a lot of carbohydrates, so that leaves out a lot of choices," "The Great Cholesterol Myth" author Jonny Bowden told E! News recently. "You can make bad choice and good choices, but there's nothing dangerous about the Atkins diet. There really isn't a downside to it." During a recent appearance on "The Tonight Show With Jay Leno," Kardashian admitted that getting rid of the extra pounds after the birth of her daughter was the "greatest challenge" of her life.
© Copyright IBTimes 2023. All rights reserved.