Kim Kardashian Reacts To Her Unflattering Photos: 'I Don't Look Like This!'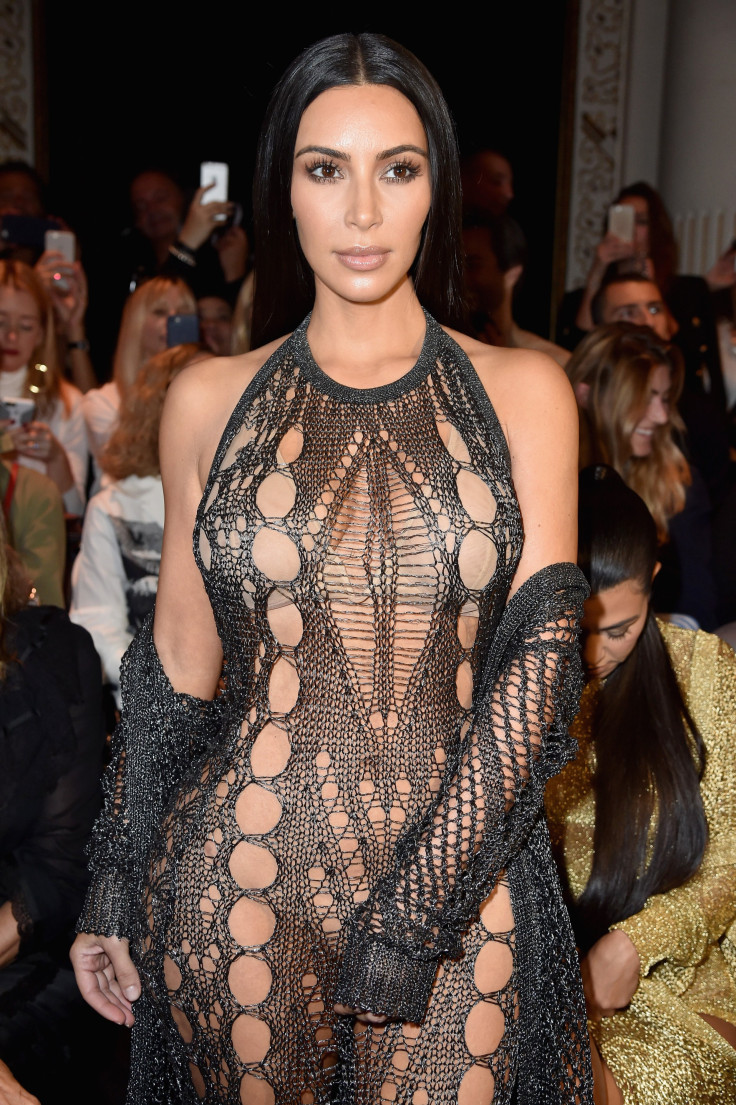 Kim Kardashian is far from happy about her unflattering bikini photos in the next episode of "Keeping Up with the Kardashians."
In the sneak peek shared by E! News, Kim is in Mexico with her family and girlfriends to celebrate her sister Kourtney Kardashian's birthday. The mom-of-two panics when she learns that there are paparazzi taking photos of them in the area.
Later, Kim's assistant, Stephanie Shepherd, shows her the unflattering bikini shots they took of her on her phone. "Oh my god, Like, I don't get it. I literally don't look like this!" Kanye West's wife exclaims in the clip.
Kim explains to the camera that she did everything to keep herself away from the paparazzi's radar during their vacation. The reality star also admits that since the Paris robbery, she has had anxiety attacks because she doesn't feel safe.
"I'm already having this anxiety attack over security and I'm already on high alert," she says. "So I'm doing all the steps to try to be as private and discreet as possible, and then you take pictures. And if they're not perfect, people just body shame and criticize you. For people just to think that's okay is so frustrating."
The incident ruins Kim's day as she storms into the house to untag herself from the photos on Instagram. "I need to untag myself in everything," she says. "I'm literally going to go back inside and just start untagging."
As the fifth most followed Instagram user with almost 100 million followers, Kim is no stranger to having her looks and body criticized by social media users. Unfortunately, due to the unflattering photos, many questioned whether or not her past pictures had been photoshopped, and she lost a large number of followers. Daily Mail noted that 100,000 fans unfollowed Kim and accused her of photoshopping her Instagram snaps for years.
In other news, Kim skipped Paris Fashion Week this year. It was only a year ago when she was robbed and held at gunpoint in her hotel room in the city. While Kim and her supermodel half-sister Kendall Jenner chose to stay at home, their sister Kourtney attended the event. In fact, she was seen strolling around Paris with her boyfriend, Younes Bendjima. The lovers were spotted holding hands as they walked along the streets and enjoyed the sights in the City of Lights.
"Keeping Up with the Kardashians" airs on Sunday at 9 p.m. EDT on E! Meanwhile, watch the sneak peek below!
© Copyright IBTimes 2023. All rights reserved.