Kim Kardashian Returns To Paris For The First Time Since Robbery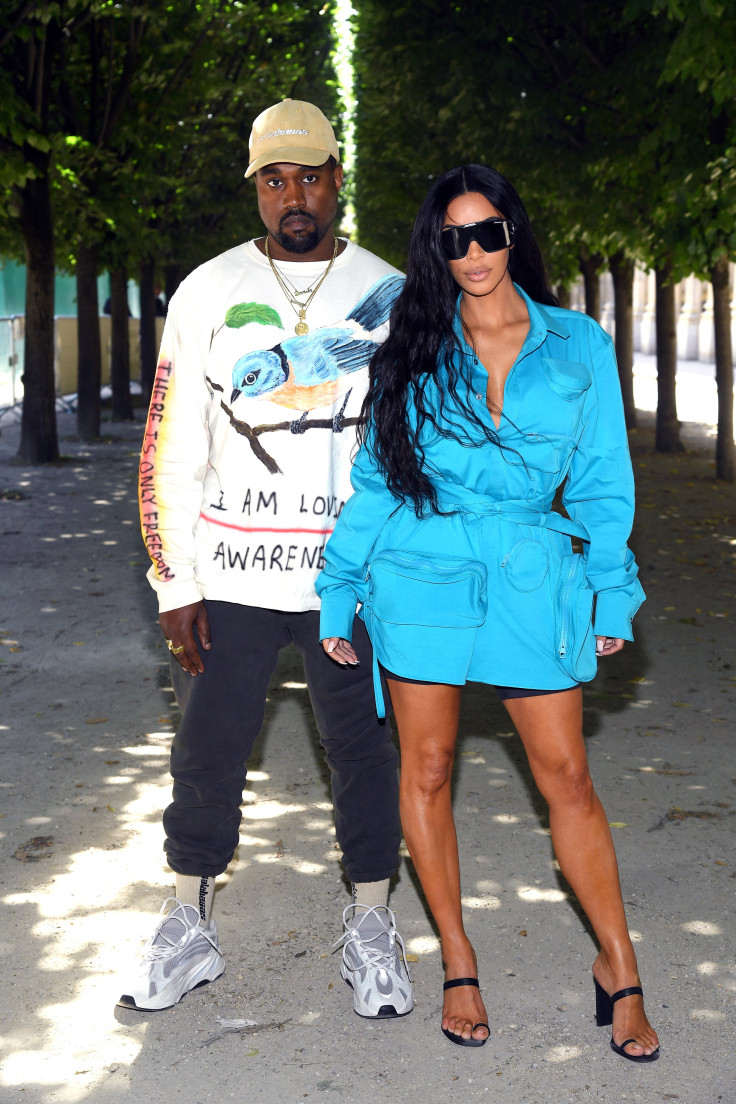 While many people adore going to Paris, being in the city of love is especially difficult for "Keeping Up With the Kardashians" star Kim Kardashian in light of the harrowing robbery she endured back in October 2016.
The reality star was held at gunpoint by five burglars in her hotel room, and they took two cellphones and approximately $10 million worth of jewelry, including a $4 million ring. At the time, Kim was in Paris to attend Paris Fashion Week's Spring 2017. While she was unharmed, the robbery still left Kim pretty shook. She hasn't returned to the city for years - until now.
Kim was accompanied by her husband, Kanye West, to support Virgil Abloh's debut collection for Louis Vuitton at the label's spring/summer 2019 menswear show. She felt safe by her husband's side, but it also helped that security was beefed up. One attendee told People that while security was present, "it didn't seem exceptional or excessive."
"There were guards around her but not a huge contingent," the guest added. "It was almost normal but there was some tension you could feel."
On the other hand, West seemed to be in "an especially good mood and talking proud of his longtime friend Abloh."
Meanwhile, a different source told E! News that Kim was so happy to be back in Paris. "She has missed it and felt like it was the right time to go. She felt comfortable because she had Kanye by her side the entire time. She also had beefed up security because there were so many paparazzi. It was good for her to go back, but emotional at the same time. It's been so long, but it's a city she has always loved and she wants to be able to visit regularly again," the insider dished.
The source added that the visit was particularly important because it marked an end of a chapter. "She wants to move on completely from what happened and going back helped with closure," said the source.
Kim and Kanye were also joined by lip kit mogul Kylie Jenner and her boyfriend, Travis Scott.
© Copyright IBTimes 2023. All rights reserved.