Kim Kardashian Reveals Marilyn Monroe's Dress Didn't Fit At First; Here's What She Did
Kim Kardashian, who made headlines earlier this year for wearing Marilyn Monroe's iconic "Happy Birthday, Mr. President" dress at the 2022 Met Gala, has revealed that the dress initially didn't fit and that she had to write a "begging email" for it.
"They just pulled the whole thing from me, so I am fuming. I tried the prototype first to see if that fit. Once it fit, they sent the original," Kim said during a confessional on Thursday's episode of "The Kardashians," Us Magazine reported.
The mother of four also shared that when she first put on the prototype, it didn't fit over her hips. "I was devastated," she added.
In the same episode, Kim also talked to her sisters Khloé and Kourtney Kardashian about how the preparations she made before getting into the dress.
"I was so prepared to go in my head that it is going to make me so upset to not," Kim told Khloé and Kourtney. "I wrote [Ripley's Believe It or Not] a groveling begging email so they were very firm. They were like, 'We can't get the insurance,' so I said we would get it. I have an answer for everything and they are just like no."
The reality star went on to share that she had to lose 16 pounds to fit in the dress. "I didn't starve myself, but I was so strict," she said.
Although Kim was able to wear the dress, even turning heads during the event, which was held in May, she also came under fire and was accused of damaging it.
A memorabilia collector named Scott Fortner, for instance, alleged that Ripley's Believe It or Not!, which owns Monroe's crystal-studded cream dress, allowed the item to be "permanently damaged" when they lent it to Kim.
"I feel that any and every celebrity offered a chance to wear this garment very likely would jump at the opportunity," Fortner said at the time. "There's a reason someone would want to wear it. Kim K. just happened to be the one who got to do it."
"It's now permanently damaged, and likely would have been damaged regardless of who wore it," Fortner added.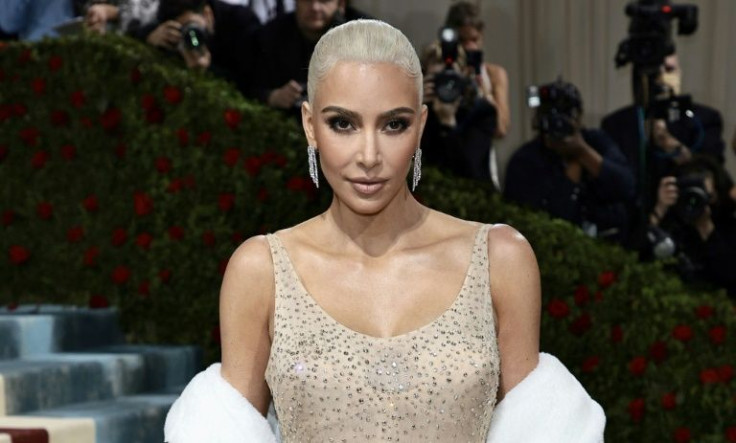 © Copyright IBTimes 2023. All rights reserved.