Holocaust Museum Invites Kanye West To Learn About Hate Speech Dangers After Antisemetic Tweet
The Holocaust Museum in Los Angeles has invited Kanye West to help him possibly understand how hateful comments can be dangerous. West has officially changed his name to Ye.
"Words matter and words have consequences Ye," the Holocaust Museum said in a statement, ETOnline reported. "We urge you to come visit us at Holocaust Museum LA to understand just how words can incite horrific violence and genocides."
The statement further explained how the Holocaust "started with only words that sadly begat stereotypes, racial and religious tropes and blaming others and led to the murder of six million Jews."
The Holocaust Museum shared that its mission is to "commemorate those who were murdered, educate on the Holocaust and all genocides including the genocide perpetrated against the Armenian People."d
The statement also mentioned that West's children are also included in Armenian people, considering their mother Kim Kardashian is of Armenian and Scottish descent.
West shares four kids - North, 9, Saint, 6, Chicago, 4, and Psalm, 3 - with Kardashian.
"Your words reach millions and you can choose to incite or you can choose to inspire," the statement continued. "We are located at 100 The Grove Drive, Los Angeles, CA 90036 and welcome you any time."
The statement came after West tweeted antisemitic remarks on Twitter. While it has been deleted by the platform because it violated the website's policies, a user shared a screenshot of the tweet.
The rapper's social media accounts on Instagram and Twitter were restricted for a day (Sunday) following the antisemitic tweet.
In the now-deleted tweet, the 45-year-old rapper wrote, "I'm a bit sleepy tonight but when I wake up I'm going death con 3 On JEWISH PEOPLE." The tweet immediately received a backlash on social media.
Singer John Legend tweeted, "Weird how all these 'free, independent thinkers' always land at the same old anti blackness and anti semitism."
Comedian Sarah Silverman also tweeted against West, "Kanye threatened the Jews yesterday on twitter and it's not even trending. Why do mostly only Jews speak up against Jewish hate? The silence is so loud."
This is not the first time West came under fire this month. Earlier this month, the rapper was seen wearing a t-shirt that reads, "White Lives Matter," which disturbed many people.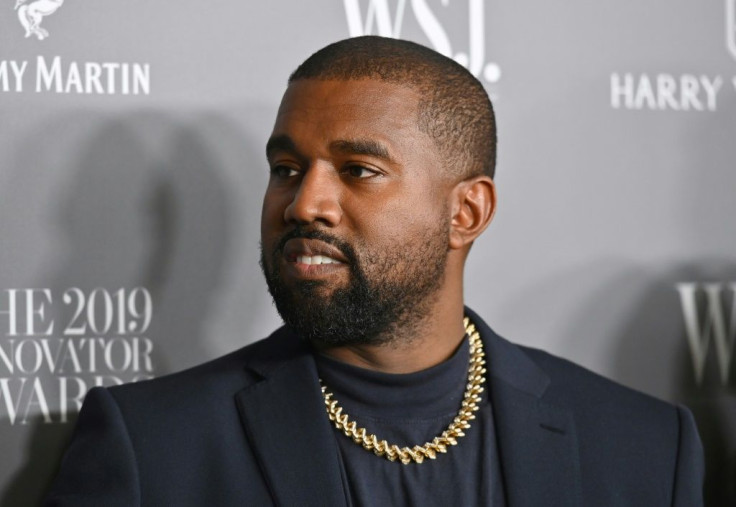 © Copyright IBTimes 2023. All rights reserved.