Kim Kardashian Seemingly Responds To Khloé And Kylie Jenner Pregnancy Rumors
"Keeping Up With the Kardashians" star Kim Kardashian seemingly responded to rumors her sisters were pregnant when she penned a cryptic tweet Wednesday. Both Khloé Kardashian and Kylie Jenner are supposedly pregnant with their boyfriends' babies. Kim and husband Kanye West are expecting their third child via surrogate in January.
"Let me just say this," the KKW Beauty mogul tweeted to her 55 million followers. "People who supposedly work with us 'confirming' details they know nothing about! Especially when we haven't even communicated with them SMH."
Khloé's apparent pregnancy news broke Tuesday and Kylie's went viral Friday. Neither sister publicly responded to the rumors.
"Yes, Khloé and Tristan are expecting and they are absolutely thrilled," a source told People Magazine Tuesday. "This isn't something they were in a rush to announce to the whole world, and it's only been in just the past week or so that they've felt comfortable telling most of their inner circle.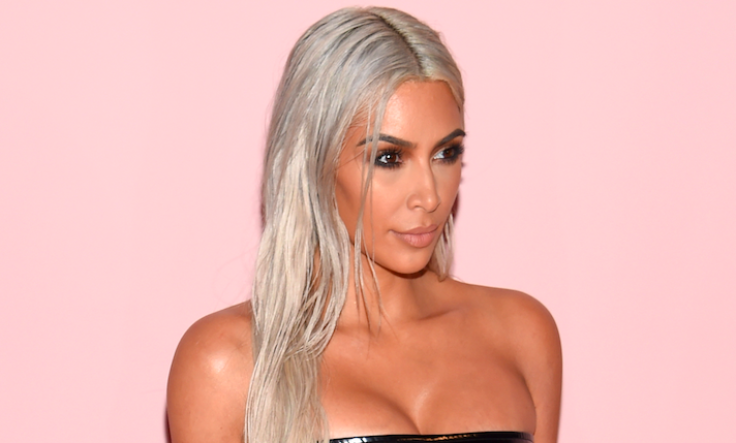 Khloé was open about wanting to have children with her boyfriend, Tristan Thompson.
"I definitely want to be a mom, but I don't put the pressure on it. It's not like, 'the clock is ticking.' I feel in my soul it will happen," she told ES Magazine in April.
And she wanted to start her family with Thompson, who is the father to a son named Prince Oliver. He had the child with his ex-girlfriend, Jordan Craig, in December 2016. He and Khloé have dated since September 2016.
"I would love to have a family. We've talked about it," she revealed. "He [already] is a father, and I know for a fact that he would be an impeccable father."
Khloé gushed over the 26-year-old star after he helped throw her a surprise 33rd birthday party. "I've never had a surprise party in my life! I was blown away! Im so lucky and blessed! Thank you so much baby!!! You treat me like a queen!" she tweeted June 26.
While fans are gernally excited over Kylie's pregnancy, Caitlyn Jenner is nervous. "Caitlyn is excited for Kylie but is also worried and thinks she is too young to move forward with such a big life decision like this," a source told Us Weekly Tuesday.
"Caitlyn is supportive of her daughter, of course, but she doesn't necessarily think this is the right time for Kylie," the source added. "She has a hugely successful business and Caitlyn doesn't want to see that taken away from her."
Kylie famously dated rapper Tyga for years, but moved on with Scott quickly after. The reportedly got matching tattoos in April.
"They're serious! She's really into him and has known him for a long time," an insider told Us Weekly in June. "Her family really likes him. Kendall has also been friends with him for years."
Follow me on Twitter @mariamzzarella
© Copyright IBTimes 2023. All rights reserved.