Is Kim Kardashian Using North West To 'Promote Herself' On Snapchat? Kanye West Allegedly Slammed His Wife Over It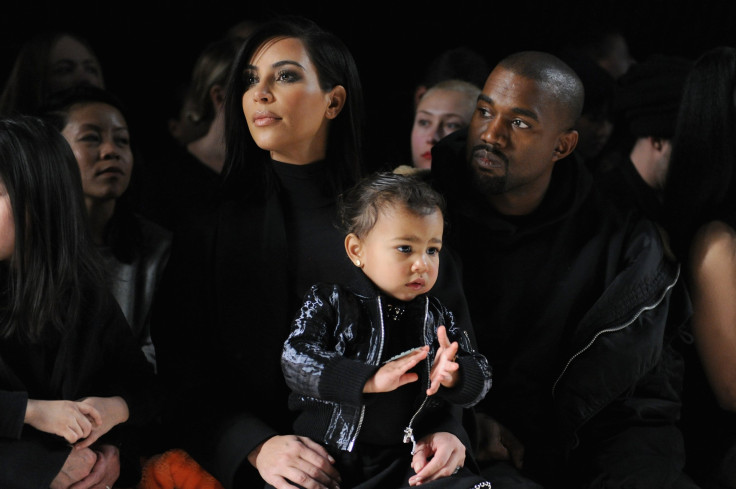 Kim Kardashian may have joined Snapchat after a long wait and her presence on the photo-sharing application is already creating issues between her and her husband Kanye West, a Radar Online report said. The report added that Kanye West hates the fact that Kardashian keeps posting videos of their daughter North West despite the toddler saying she is not interested.
Earlier this week, the "Keeping Up With the Kardashians" star posted a new snap showing her singing in the car while North seemed least interested in it, Radar Online reported. In another instance, the 2-year-old told her mother that she is "scared of Snapchat," but Kardashian was apparently not bothered by it, Radar Online reported, citing a source close to the reality star. This has been causing a new set of troubles between the couple, about whom reports of an impending divorce have already been making the rounds.
"Kanye cannot stand the fact that Kim uses their daughter North to promote herself on Snapchat or any of her other social media outlets," the source said, according to Radar Online, adding: "Kanye told Kim that it is different when he tweets about his kids because he is not actually putting them on camera against their will."
The source went on to say: "Nori [North West] has made it very clear to her mother and the world that she does not like being filmed and Kim does it anyways."
The source added that it was not only West who has asked her to stop filming. "Kourtney and her own mother Kris have come down on Kim over this and she simply ignores them too," the source said, adding: "Kanye told her that he will not tolerate this behavior much longer."
However, Gossip Cop cited West's representative who said that the reports of the couple fighting over North's snaps are "totally untrue." It went on to slam Radar Online for publishing false stories and said the latest report was part of a "seemingly unending stream of total falsehoods" about Kardashian and West.
Also, divorce rumors have been making the rounds suggesting that the couple is facing tensions in their marriage. Besides, Kardashian's mother Kris feels that West's Twitter rants are ruining the family name. However, the reality TV star has tried to put an end to the rumors by supporting her husband's tweets.
© Copyright IBTimes 2023. All rights reserved.