Kim, Kourtney and Khloe Unveil Kardashian Kollection Denim Line: Which Will You Pick?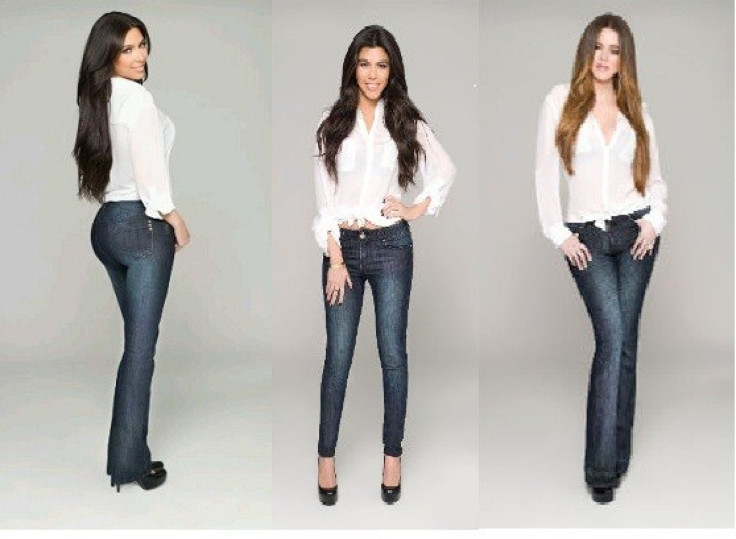 Kim Kardashian, the American reality television star, along with sisters Kourtney and Khloe, has officially launched a line of figure-hugging jeans for the Sears denim collection.
Our Kardashian Kollection for Sears denim line is officially here!! There are three styles, each named after my sisters and me, wrote Kardashian, who courts controversy on a regular basis, on her Web site.
The Kardashian Kollection is an assortment of denim washes and fits, with each style designed to flatter each sister's body shape, Kim said on Wednesday. The trio appeared ecstatic as they took to posing in their denims and white button-down shirts for the promo campaigns.
Kardashian, 31, who has no qualms about flaunting her body, slipped into The Kim - a low-cut straight leg style. The Kourtney, targeted at more petite women, is reportedly a gorgeous skinny leg jean; the style is named for Kourtney Kardashian, 32. Finally, Khloe Kardashian, 27, showed off the The Khloe, a high-rise curvy, boot-cut style.
The siblings first launched the Kardashian Kollection for Sears in August 2011; the range included everything from tight dresses to accessories at budget-friendly deals.
Meanwhile, the Keeping Up with the Kardashians stars are believed to be working on a new line of home goods and swimwear, expected to hit stores in a couple of weeks, according to a US Magazine report.
Check out the Kardashian Kollection... which will you pick?
© Copyright IBTimes 2023. All rights reserved.