Kim Mingyu Then vs. Now: Check Out Seventeen Singer's Drastic Body Change From 2018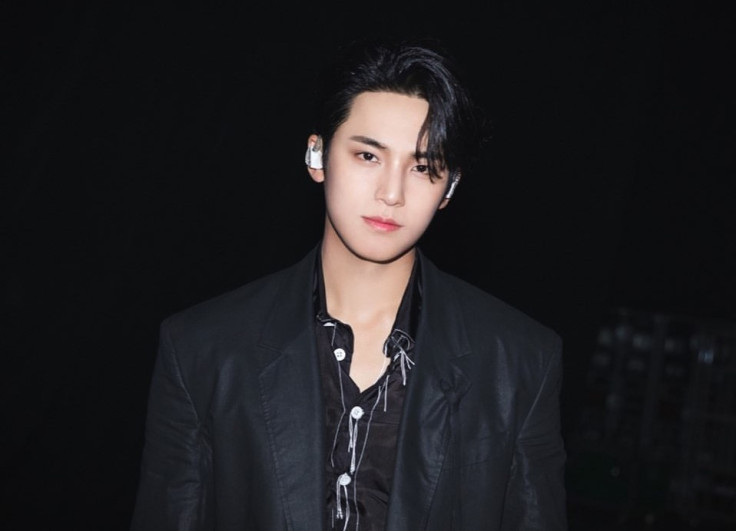 KEY POINTS
Seventeen member Kim Mingyu stunned fans with his muscular physique
A video of him working out in 2018 vs. in 2023 went viral on TikTok
Mingyu revealed that he works out seven days a week
Seventeen member Kim Mingyu is known as the "face of the group" due to his stunning visuals, but one fan has now dubbed him a "bodybuilder" due to his muscular physique.
A video comparing the 26-year-old South Korean artist's body and workout routine in 2018 vs. in 2023 recently went viral on TikTok.
The video began with a clip that appeared to be from an episode of "SVT Club" in 2018, which showed a younger and slimmer Mingyu doing some body-building exercises.
It then cut to a clip of Mingyu working out and showing off his buff upper body and toned biceps five years later.
"My fave bodybuilder," the user captioned the video, which has garnered over 232,000 views and 33,500 likes as of press time.
"I knew he was buff but not THAT buff. Not complaining though," one user commented on the video.
Another commented, "His build is insane."
"You can tell he doesn't get dragged by the weights anymore his form is good too," a third user observed.
"Bloody [hell]! Clothes really do hide a person's body," a fourth user quipped.
Another wrote, "[His] form is crazy."
The second clip — showing Mingyu's buff physique — came from a vlog posted by "Running Man" star Kim Jong Kook in late April on his official YouTube channel, Gym Jong Kook.
The 47-year-old former K-pop idol had invited Mingyu and his fellow Seventeen member Dino to work out at his gym.
While the trio was exercising, Mingyu surprised Jong Kook with his dedication to working out and maintaining a healthy body. The "Super" hitmaker also revealed how often he works out as well as some of the essentials he brings along with him to the gym.
"I work out every day," Mingyu said, before revealing the contents of his gym bag, which included chicken juice, low-sodium chicken breast, calcium, multivitamins, peanut butter, protein, and strap equipment.
The singer-dancer then revealed that he would work out seven days a week at the same gym but would sometimes switch to a new place as exercising with different people makes him more motivated.
Mingyu debuted as a member of Seventeen in 2015 alongside Yoon Jeonghan, Wonwoo, Hoshi, The8, Joshua Hong, Woozi, S.Coups, Wen Junhui, DK, Vernon, Seungkwan, and Dino. They recently released their 10th mini album, titled "FML," which is now available on all music streaming platforms.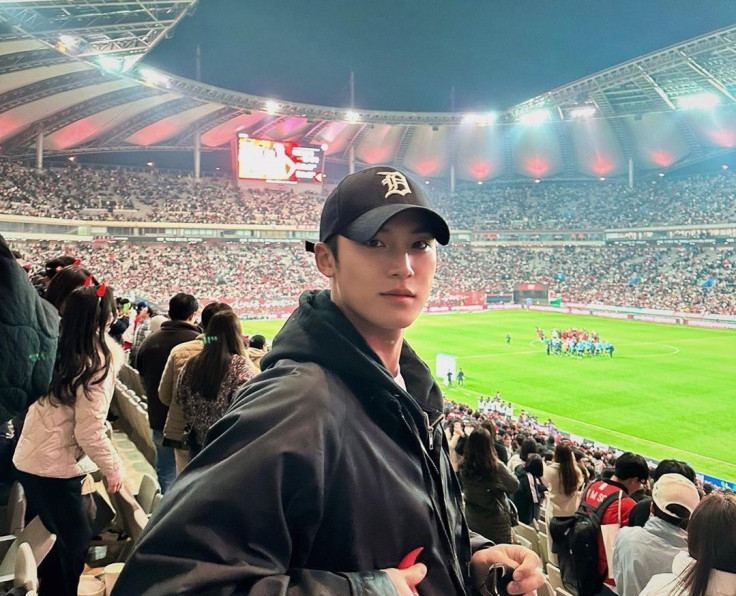 © Copyright IBTimes 2023. All rights reserved.