Video Of Seventeen's Mingyu On A Private Trip Sparks Outrage: 'An Invasion Of Privacy'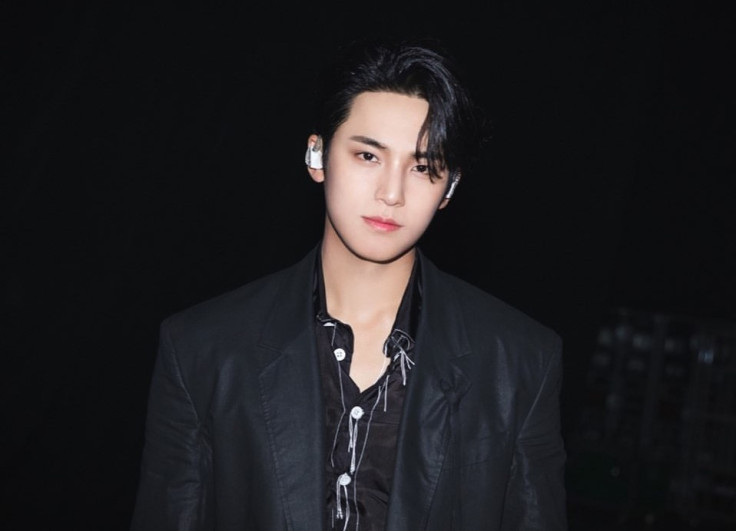 KEY POINTS
Seventeen member Mingyu was spotted out and about in South Korea with Cha Eun Woo and Hyungwon
A video of the sighting went viral online, sparking outrage from some fans
Mingyu's smile appeared to drop after he seemingly noticed someone filming him
A video of Seventeen member Kim Mingyu hanging out with his idol pals has gone viral online, but it has sparked accusations of invasion of privacy from some fans.
An eagle-eyed fan dining at a restaurant in South Korea recently spotted the 26-year-old South Korean rapper with his bandmate Jeonghan, Astro's Cha Eun Woo and Monsta X's Hyungwon outside of the eatery, according to Koreaboo.
Though the fan did not upload a photo of the sighting, another social media user with the handle @gyumedia took to Twitter to post a since-deleted video of Mingyu from the outing. It is not clear who took the video.
In the video, which has been re-uploaded by another Twitter user, Mingyu was initially seen smiling, but his smile appeared to turn into an uncomfortable expression when he seemingly saw that he was being recorded during his day off.
After it went viral, many fans expressed concern about people filming Mingyu and other K-pop idols outside of promotional activities and sharing videos of their private life online.
"Reminder not to post creepy videos seeing as they are an invasion [of] privacy [and] should not be normalized," one user wrote on Twitter.
Another commented, "I think people need to remember that idols are also people and we don't record random people just because. They are human beings and should be left alone, same opinion if they are dating. Who are we to judge or criticize [whom] they date or not."
"Intrusive filming, even zooming and all, when [it's] clearly a private schedule, [there's] not even an ounce of respect to Mingyu's private space. Big zone accounts should be at the frontline calling out [the] intrusion of privacy like this, but in Caratland, you'll see them amplifying it even further," a third user claimed.
The user pointed out that if Mingyu wanted to share the moment with fans, he would post about it on Weverse or Instagram.
"You're not entitled to know every single part of your idol's life. Let him share ... his life fragments on his own accord!!!" they wrote, alongside photos Mingyu previously shared that showed him hanging out with Eun Woo and BTS' Jungkook.
"Before artists, they are humans. They weren't working. They were just hanging out as friends. Not [anyone's] business. They should've been left alone," a fourth user said.
Another wrote, "They are humans not animals in a zoo, please respect their privacy."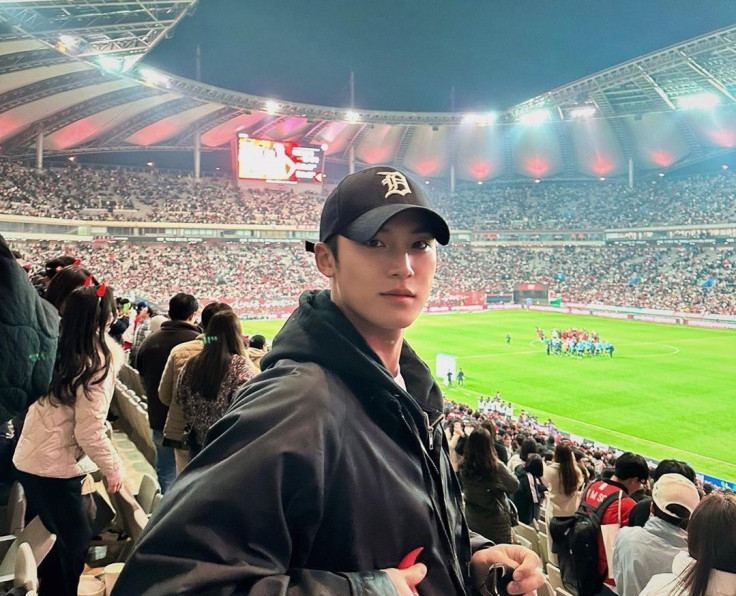 © Copyright IBTimes 2023. All rights reserved.