King Charles Planning To Remove Prince Harry, Prince Andrew From Official Role: Report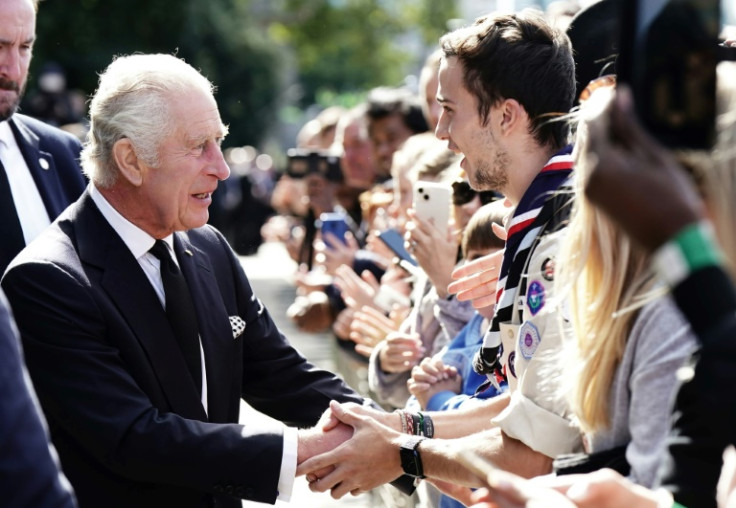 KEY POINTS
King Charles is reportedly considering rewriting a law so that his official stand-ins are required to be working members of the royal family
The move would relieve Prince Harry, Prince Andrew and Princess Beatrice as Counsellors of State
The new monarch is likely to take the necessary steps to amend the law "as soon as he can," a report says
Prince Harry and Prince Andrew could be removed from another official duty as King Charles is reportedly planning to amend the law on who can act as his official stand-in if he's incapacitated.
The new monarch is reportedly considering rewriting the law so that his official stand-ins, or Counsellors of State, are required to be working members of the royal family, The Telegraph reported. International Business Times could not independently verify the information.
The move would relieve from their duties three current Counsellors of State who are not working royals — Prince Andrew, Prince Harry and Princess Beatrice.
Under the current law, Prince Harry, Prince Andrew and Princess Beatrice, along with Prince William, could be called on as Counsellors of State to fill in for King Charles if he is unable to carry out official duties due to illness or absence abroad.
Under the 1937 Regency Act, the spouse of a monarch and the next four people in the line of succession who are over the age of 21 can be deployed as Counsellors of State on official business.
When Queen Elizabeth II was still alive, the roles were filled by Charles, Prince William, Prince Harry and Prince Andrew. The Queen's husband Prince Philip also acted as one before his death on April 9, 2021.
When King Charles became the new monarch following the Queen's death, Queen Consort Camilla became entitled to be a Counsellor of State. Princess Beatrice, the eldest child of Prince Andrew and Sarah, Duchess of York, also filled in the role that the new King vacated.
Buckingham Palace has reportedly been under pressure to remove Prince Harry and Prince Andrew from their roles.
It is believed that King Charles, who reportedly wants to "slim down" the monarchy, "recognizes the incongruity of having a trio of non-working Royals able to step into his shoes if he is abroad or incapacitated," the Telegraph noted.
King Charles is likely to take the relevant steps to pursue the changes "as soon as he can," the outlet claimed. The possible changes could see the King's younger siblings Prince Edward and Princess Anne offered the roles of Counsellors of State. Prince William's wife and the new Princess of Wales, Kate Middleton, may also be elevated into the position.
It is apparently "rare" for Counsellors of State to be called upon but "not unprecedented," according to the outlet.
The potential removal of Prince Harry and Prince Andrew from their roles as Counsellors of State has been a topic of discussion since the royals stepped back from public duties.
The Duke of Sussex and his wife Meghan Markle stepped down from their roles as working royals and moved to California in 2020.
Prince Andrew was stripped of his military titles and royal patronages in January after he was accused of sexual assault by Virginia Roberts Giuffre. He settled the lawsuit in February for an undisclosed amount.
Dr. Craig Prescott, an academic and expert in U.K. constitutional law, told The Times U.K. that it was "inevitable" that the disgraced Duke of York would be removed.
"They could draft in Princess Anne or Prince Edward and specifically make them Counsellors of State. There is a precedent for that, of a fashion, with the Queen Mother. In 1953, she was specifically made an extra counsellor. They may look to add the Duchess of Cambridge," Prescott said.
Royal expert and historian Hugo Vickers had a similar take, saying, "If Prince Andrew is not taking part in royal life, then he shouldn't be taking part as a Counsellor of State either."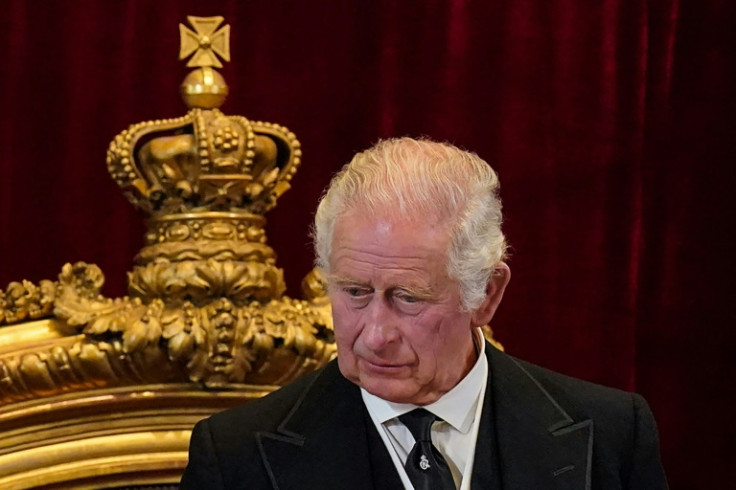 © Copyright IBTimes 2023. All rights reserved.