King Charles Removes Prince Andrew's Access To Palace Apartment Ahead Of Coronation: Report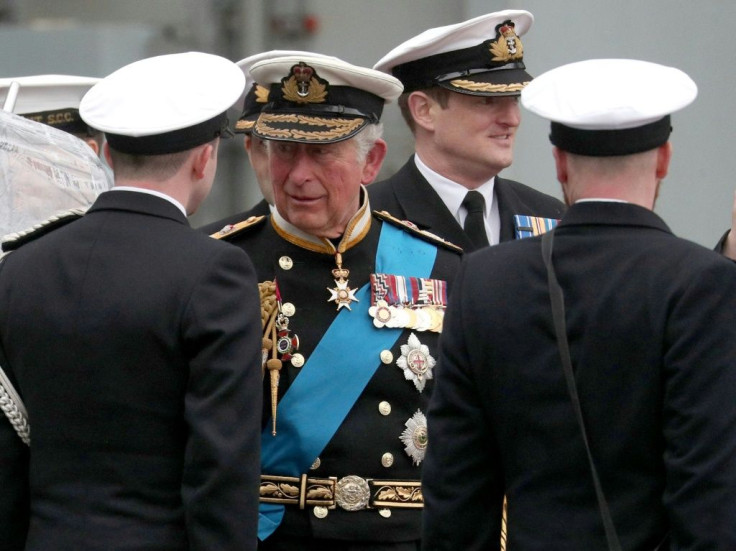 KEY POINTS
Prince Andrew will no longer be able to use his suite of rooms at Buckingham Palace, according to reports
The suite housed Prince Andrew's royal apartment and office
He stepped back from public duties in 2019 amid his controversial connection to Jeffrey Epstein
King Charles II allegedly booted his younger brother, Prince Andrew, from Buckingham Palace, reports have claimed.
An anonymous royal insider told Entertainment Tonight that the 62-year-old son of the late Queen Elizabeth II and Prince Philip can no longer use his suite of rooms at the London-based palace, which previously housed his royal apartment and office. International Business Times could not independently verify this information.
King Charles III allegedly removed Prince Andrew's access from that section of the royal residence, according to the source.
The insider added that it was surprising that the Duke of York was able to keep those privileges years after he stepped back from royal duties.
Prince Andrew stepped back from public duties in November 2019 amid his controversial association with the late convicted sex offender Jeffrey Epstein.
But despite a report from The Sun claiming that Prince Andrew had been "evicted," ET reported that he was not using the palace suite and that he is still living at the Royal Lodge at Windsor with his ex-wife Sarah Ferguson.
The outlet also reported that there is no plan to evict the Duke of York from those living quarters at the moment. As for Prince Andrew's security, it remains unclear how it will be handled in the future.
An unnamed source also told The Sun that the disgraced royal was told he can no longer use his suite of rooms at Buckingham Palace.
"The King has made it clear that Buckingham Palace is no place for Prince Andrew," the insider told the outlet. "First his office closed last year and now his sleeping quarters. Andrew loved having a suite at Buckingham Palace where he was not only set up for marital life with Sarah Ferguson but used it as a bachelor's pad after his divorce."
In February 2022, Prince Andrew settled Virginia Giuffre's sexual assault lawsuit against him for an undisclosed amount.
Giuffre alleged that she was trafficked by Epstein and forced to have sex with Prince Andrew on three occasions when she was 17. The royal has repeatedly denied any wrongdoing.
Shannon Felton Spence, a PR expert, moderator and speaker, told Fox News Digital that she believes it is unlikely for Prince Andrew to regain his royal status and get "support from the top" in rebuilding his reputation.
"The King and Prince of Wales [Prince William] know how damaging he is, and they made it known even before the queen's death that they would not tolerate him or entertain any path back to public life," she explained.
She added that she believes King Charles' plans for the future of the monarchy do not include the Duke of York. The monarch had always wanted to slim down the institution to cut costs.
"All of this is about whether Andrew can regain his status. He cannot and will not, regardless of the coronation," she suggested.
King Charles' coronation will be held on May 6 at Westminster Abbey in London.
During the ceremony, the King will be crowned alongside his wife, Queen Consort Camilla.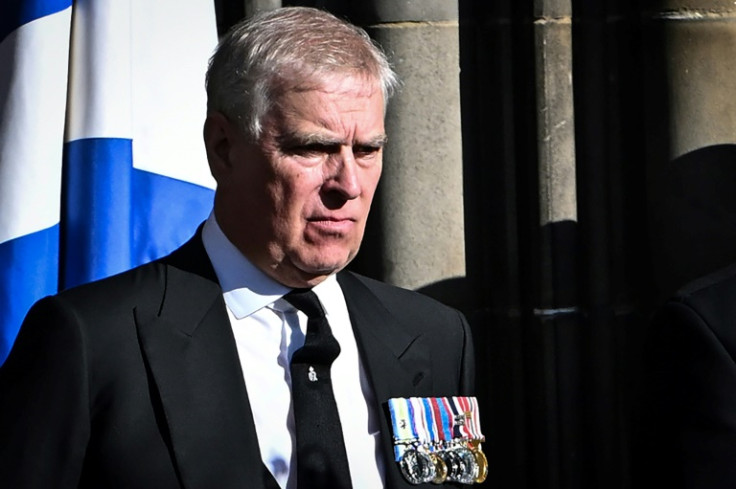 © Copyright IBTimes 2023. All rights reserved.