Kirk Frost And Rasheeda Cheating Scandal Just For Ratings? Wendy Williams Says 'Love & Hip Hop Atlanta' Couple Is Lying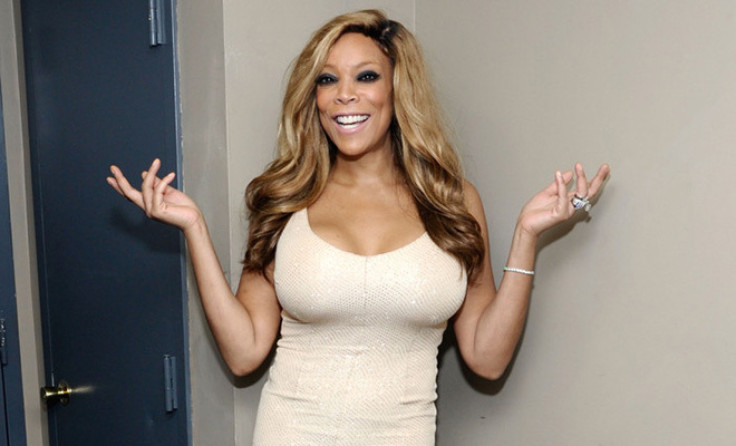 It is no secret that reality TV shows are not always "real" and are often scripted for ratings. Now, outspoken talk show host Wendy Williams is accusing Kirk Frost and his wife Rasheeda of lying about marital problems to make headlines on VH1's "Love and Hip-Hop: Atlanta."
"First of all Rasheeda, you and Kirk are ratchet for drumming up this story line, right here. Okay? Cuz you know what you're doing, cuz Stevie and my Puerto Rican princess, Joseline, were the popular couple [sic]. And you and your husband, or whatever you wanna call that animal, you all did this as a plot to get popular on that show. It's a shame what people will do to stay on this reality tv," Williams said. She went on to compare it to reality show "Keeping Up with the Kardashians," which stars Kim and her sisters Khloe and Kourtney.
"This is worse than the Kardashians. This is got to be the most ratchet [of] all reality shows on tv. It is disgusting but I cannot stop watching. Let me just say this. None of you'll call, I don't want you to come on the show. It's just that I do watch, but you're not suitable guest(s) for the show, except for you my Puerto Rican princess Joseline, but I can't really understand what she says so we'll do the closed captioning," Williams continued.
On the show, Frost has made a name for himself during the second season by cheating on his rapper wife of 10 years, Rasheeda, who is also pregnant with his child. In addition to cheating on her, he has also hinted that she should get an abortion as he is not sure if the baby is his. Fans of the show and of the couple have been outraged by his cheating ways.
This is not the first time Williams has accused reality show cast members of lying for ratings. Back in May, she accused Porsha Stewart of "Real Housewives of Atlanta" of faking her divorce from former NFL athlete Kordell Stewart to promote herself on the show. However, it looks like their divorce is very real.
© Copyright IBTimes 2023. All rights reserved.