'Kissing Booth 2': Author Beth Reekles Weighs In On Sequel Movie, Book
"The Kissing Booth" fans have been begging for a sequel ever since the teen rom-com released on Netflix in May. If it were up to the author of the novel it's based on, they'd get one.
After garnering millions of reads on Wattpad, Beth Reekles' "The Kissing Booth" was published traditionally by Penguin Random House UK in 2013 before getting the movie treatment — from production company Komixx Entertainment and distributor Netflix — last year. The story follows teenager Elle as she begins a secret, romantic relationship with her best friend's brother, thus potentially jeopardizing their friendship. The movie stars Joey King (Elle), Jacob Elordi (Noah) and Joel Courtney (Lee).
Netflix's chief content officer Ted Sarandos told Vulture in May that the film's "one of the most-watched movies in the country, and maybe in the world," and then Netflix revealed in December that it's the most rewatched movie of 2018. Both of those stats give the company good reason to want to put out a sequel, but the streaming platform hasn't yet announced any plans to do just that.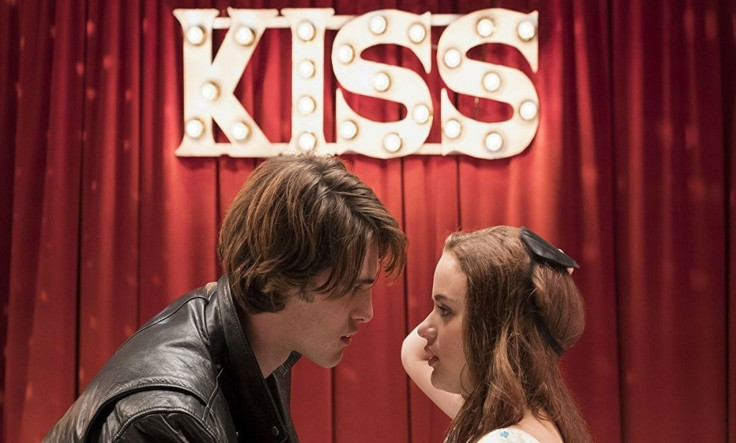 Despite nothing being in the works right now, Reekles is crossing her fingers that that changes.
"I'm not a hundred percent sure, but I think there's a couple ways that [a sequel] could potentially work," the author told International Business Times at WattCon in October. "For instance, if I wrote a second book, there wouldn't necessarily be a second movie, and equally I think there could be a second movie without me having a second book. But, at the minute, I'm just kind of crossing my fingers and hoping that someone decides that there will be one, because it did pretty well as a movie."
Reekles told IBT she thinks "it would be really fun to see a sequel" because, even though she loves the ending and has "no regrets" about how she wrote it, she'd like to spend more time with those characters on screen. She wants a "Kissing Booth 2" made, but she shared that it's all still up in the air. "It might not happen, it might, I just have to kind of cross my fingers and see what happens."
Now that a sequel to Netflix's "To All the Boys I've Loved Before" is officially in the works, perhaps another movie for "The Kissing Booth" will be next.
© Copyright IBTimes 2023. All rights reserved.