Kit Harington Talks About Fatherhood, Reveals The Most Surprising Aspect About Being A Dad
Hear Ye! All "Game Of Thrones" fans, your favorite Jon Snow has now swapped his mighty sword with nappies and bedtime stories.
New dad Kit Harington and wife Rose Leslie welcomed their baby boy just five months back. Though the couple is usually very private about their personal life, Harington appears to have made an exception this time.
The "Modern Love" star spoke about fatherhood during an interview with Access Hollywood on Friday.
"They tell you and they don't tell you [about fatherhood]. Everyone goes, 'Look, it's big, what you're about to go through is big.' You have no way of knowing that until it happens. Then, what surprises you is you go, 'Oh, this goes on forever.' Like, you don't get a break from it," the actor said.
Harington, later on, marveled about creating "this beautiful thing" with his wife and the one aspect that surprises him the most.
"Every day, I wake up and I look after this little human and now we're part of a unit together. I think the thing that surprises me most about fatherhood is you are now a unit, the three of you, and that's a whole new dynamic you need to find. I pretty much find every day as he grows and changes, how does that change you? It's a beautiful thing, it really is," he said.
The couple had adopted a puppy a year prior to the birth of their little one. The "Eternals" star joked that taking care of his son and the puppy "is not so different."
Leslie first officially revealed the news about her pregnancy in an interview with Make Magazine in September last year.
The couple sparked dating rumors in 2012 after they met on the sets of the HBO super hit series. Leslie played the role of a quick-witted woman, Ygritte, who was Jon Snow's love interest. Fans were ecstatic to see their on-screen romance come to life off-screen. They eventually tied the knot in June 2018 at Rayne Church, located on Leslie's family estate in Scotland.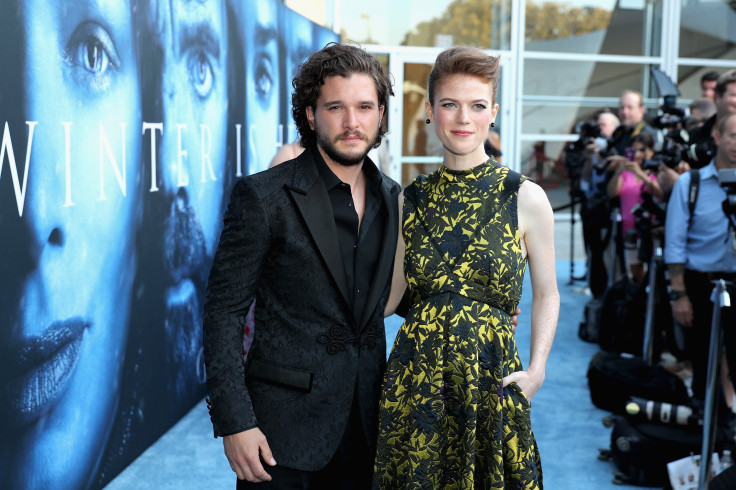 © Copyright IBTimes 2023. All rights reserved.