Kobe Bryant Net Worth: Mamba Is Second Highest Paid NBA Player Ever Before Death
KEY POINTS
Kobe Bryant was an astute businessman that founded two investment firms earning him hundreds of millions of dollars
He might have been worth more than $700 million when he died
Based on salary alone, he's the second highest earner after Kevin Garnett
The late Kobe Bryant, who died in a helicopter crash in California Sunday, was the NBA's third all-time leading scorer, but also set records as among the NBA's wealthiest athletes.
At the time of his untimely death, Bryant's career earnings came to anywhere from $600 to $770 million, according to Forbes and other sources. During his 20-year NBA career, Kobe earned more than $323 million in NBA salary alone, and some $350 million from endorsements.
Bryant was the highest-paid athlete in the history of team sports when he retired in 2016 after an NBA career that began in 1996. His salary with the Los Angeles Lakers was the highest in the NBA in the final six seasons of his career.
Bryant also ranked second among the 25 highest-paid NBA players of all time, according to data compiled by Spotrac and Basketball-Reference in December 2018. Bryant was paid a total salary of $323.3 million during his 20 NBA seasons. His highest single-season salary came to $30.5 million. Bryant's salary in 1996, his debut year with the league, was a paltry $1.0 million. By the end of his career, he was earning more than $25 million per year in base salary alone. His highest earning career year was the 2013 to 2014 season when he was paid $30.5 million.
Bryant was the second highest paid NBA player in his career behind Kevin Garnett, who earned $334.3 million in his 21 NBA seasons. Garnett's highest single-season salary: $28 million.
Bryant was also an astute investor, who knew how to grow his wealth and who trusted wealth advisers to do so. In March 2014, or two years before his NBA retirement, Bryant launched Kobe Inc., his private investment vehicle that would expand his wealth into his retirement. On the day he announced the formation of Kobe, Inc., Bryant announced he'd acquired a 10 percent equity stake in sports drink, BodyArmour, for $6 million.
In August 2018, The Coca Cola Company purchased a stake in BodyArmour that valued the company at $2 billion. Coke's buy-in meant Bryant's $6 million investment was worth $200 million (on paper) before taxes. The Coca Cola purchase pushed Kobe's net worth to $600 million.
In August 2016, or eight months after announcing his retirement from the NBA in November 2015, Bryant and business partner, Jeff Stibel, launched a venture capital company called Byrant-Stibel with $100 million in funding. Byrant-Stibel has since invested in technology, media and data companies. Its dozens of investments since include sports media website The Players Tribune, LegalZoom, Juicero and videogame designer, Scopely.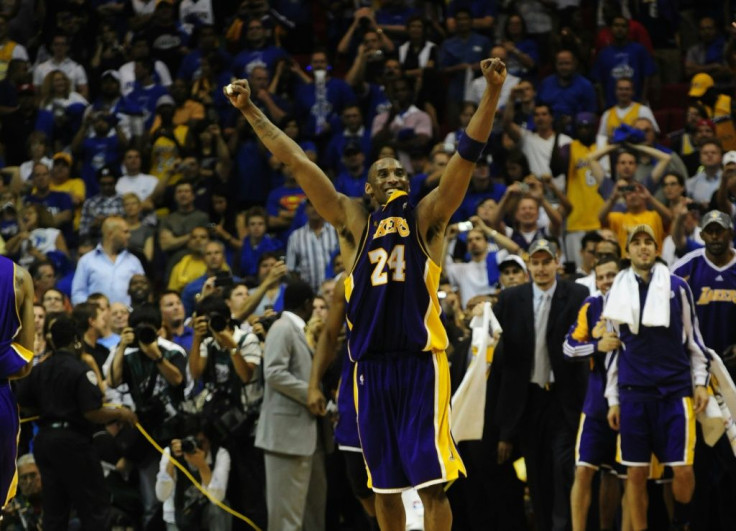 © Copyright IBTimes 2023. All rights reserved.