Kourtney Kardashian Isn't Feuding With Scott Disick's Girlfriend Amid Younes Bendjima Drama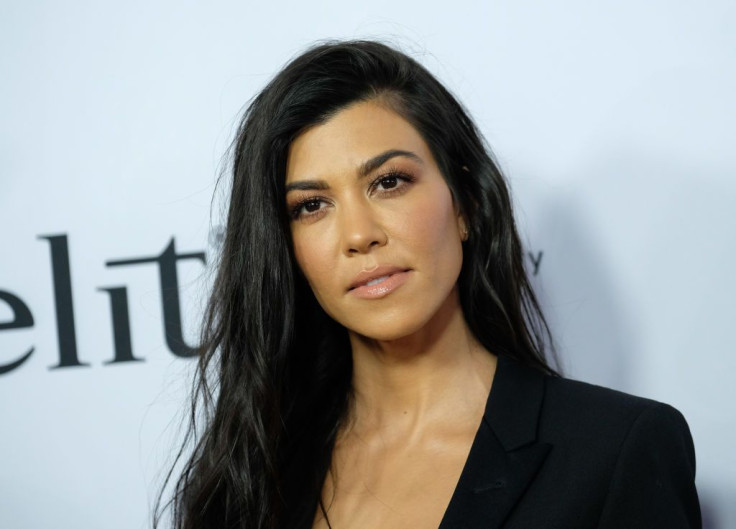 Although Kourtney Kardashian and Scott Disick don't always see eye to eye, the star is not at war with her ex's girlfriend, Sofia Richie.
After their break up in 2015, the "Keeping Up With the Kardashians" star eventually started dating former boxer Younes Bendjima, and Disick managed to settle into a serious romance with the 19-year-old model. Since then, the exes have been attempting to peacefully co-parent.
However, on Sunday, Hollywood Life published an article claiming Kardashian warned Richie to stop spending time with her children following an outing the model had with Mason, 8, and Penelope, 5, two of the three kids the reality star shares with Disick, .
A source alleged, "Kourt has reached out to Sofia personally and told her to back off from spending so much time with them."
Despite the report, insiders close to Kardashian told Gossip Cop the report was false. The original article went on to quote a "source" who claimed Kardashian "does not like the influence Sofia has over the kids" and believes the socialite is "not a good role model."
The "insider" added the reality star was furious the teen has been trying to act like a stepmother to her children.
Meanwhile, pals of Kardashian assured Gossip Cop the star hasn't given Richie a warning about her children and has not allowed anyone "close" to her to talk negatively about Disick's girlfriend.
Even though Kardashian didn't issue a stern warning to model, it doesn't mean she approves of the romance. "The initial reaction from Kourtney when she found out that Scott was dating Sofia was not positive," an insider told People in February.
"Like most people, she thinks Sofia is way too young for him and doesn't get it," the source added.
The feud rumors between Kardashian and Richie come after the reality star found herself at the center of break up rumors with Bendjima. The couple, who appeared to be going strong since meeting in October 2016, caused a social media frenzy when they unfollowed each other on Instagram in early March.
Shortly after cutting ties on the app, Kardashian shutdown her account while Bendjima chose to make his page private. It didn't take long for the stars to make their pages public again and follow one another. On March 6, sources told People "everything is fine."
Like Richie, Bendjima has met the three children Kardashian and Disick share, and despite the ongoing rumors, both couples appear to still be dating.
© Copyright IBTimes 2023. All rights reserved.