Kristen Bell And Dax Shepard Are Finally Getting Married After The Death Of DOMA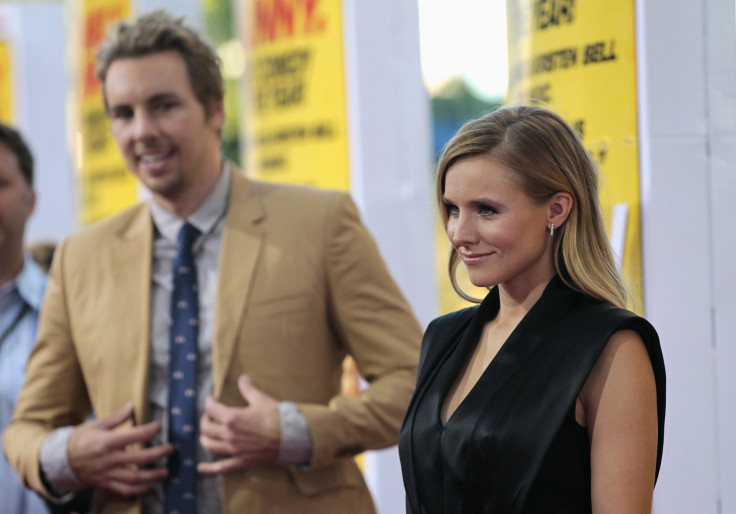 When the Supreme Court overturned the Defense of Marriage Act (DOMA) on Wednesday morning, same-sex couples across the United States had plenty of reasons to celebrate. But so did one straight celebrity couple. For years, "Veronica Mars" star Kristen Bell and her fiancé, Dax Shepard, had been putting off their engagement until same-sex marriages were recognized by the federal government. Now, the couple is finally ready to tie the knot.
On Wednesday morning, Bell tweeted to Shepard, asking for his hand in marriage.
"@daxshepard1 will you marry me? Xo xmarriageequality #loveislove" Bell tweeted on Wednesday.
Not long after, Shepard responded with a very enthusiastic "F*ck Yes!!!!!!!!!!!" With that many exclamation points, it's clear that Shepard is very serious about his commitment.
Later, Shepard confirmed that he and Bell would indeed move forward with their plans to get married now that DOMA has been ruled unconstitutional.
"DOMA is dead. Prop 8 is dead. Now let's bring my big, gay marriage to @IMKristenBell to Life!!!!" Shepard tweeted.
Bell and Shepard have been dating since 2007, and the pair got engaged in 2009, though for years, they've neglected to actually get married. Last year, Bell explained to The Advocate that she and Shepard weren't delaying their marriage out of fear of commitment, but instead out of solidarity with their LGBT friends. According to Bell, it simply feels unfair for her and Shepard to be allowed to marry while their gay and lesbian friends are unable to take that step.
"The reason we're not rushing to get married is because I don't feel appropriate taking advantage of a right that's denied to my [gay and lesbian] friends," Bell explained to The Advocate in 2012. "That's why we've been so hesitant. Dax and I have talked about it a lot, and this issue is very important to both of us. We're just standing up for what we believe in. Period."
© Copyright IBTimes 2023. All rights reserved.