Kristen Stewart Signed On 'American Ultra' Because Of Jesse Eisenberg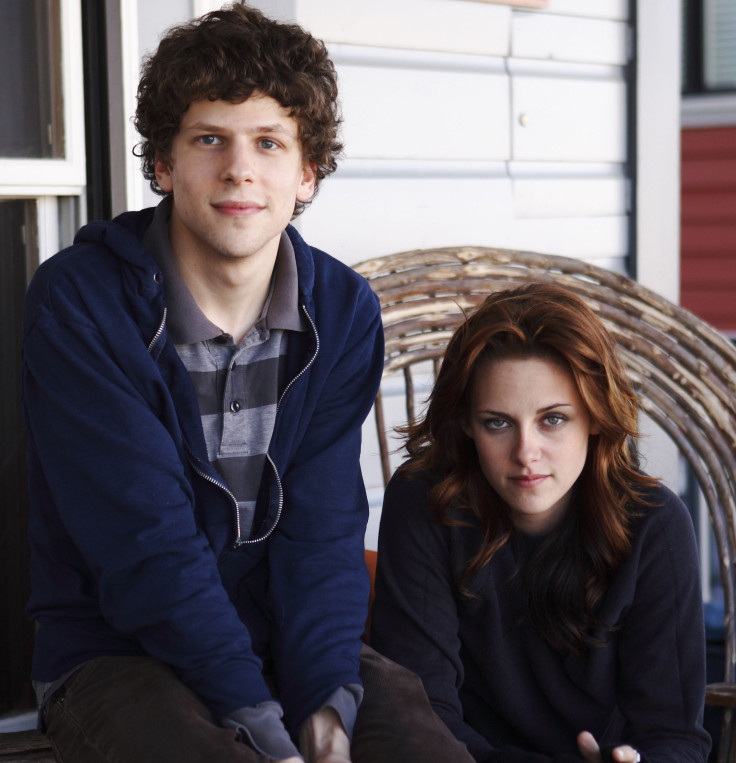 Kristen Stewart said she agreed to do "American Ultra" because it gave her a chance to reunite with her "Adventureland" co-star Jesse Eisenberg. She gave her nod without reading the complete script because of Eisenberg's presence in the movie.
"As soon as I heard that Jesse was attached to a script that was sent my way, before I even read it, I was almost certain that -- and considering that they wanted me to do it -- I was like, oh cool, this is my next job, before I even got to the end of it," Stewart told E! News.
Stewart first worked with Eisenberg in Greg Mottola's "Adventureland," released in 2009. The film tells the story of a fresh college graduate, played by Eisenberg, who wants to travel to Europe but instead ends up working in an amusement park. He finds solace after falling in love with his co-worker, played by Stewart.
"American Ultra" is a quite different film. Eisenberg and Stewart play a stoner couple who are chased by the CIA. The two actors have to display their fighting skills in the movie. Stewart told E! that most of the blood seen is for real.
"And so this was very gritty, real. It was like, if we got hit by something, we were bleeding -- you know, head wounds bleed a lot, therefore we're covered in blood," the actress said. The movie also stars Topher Grace and Connie Britton -- the two are playing the agents who are chasing the stoner couple.
Stewart and Eisenberg have also signed to do director Woody Allen's next untitled project. Meanwhile, "American Ultra" hits theaters on Aug. 21.
© Copyright IBTimes 2023. All rights reserved.
FOLLOW MORE IBT NEWS ON THE BELOW CHANNELS