Kurt Cobain Suicide Photo Release To Be Blocked By Courtney Love, Frances Bean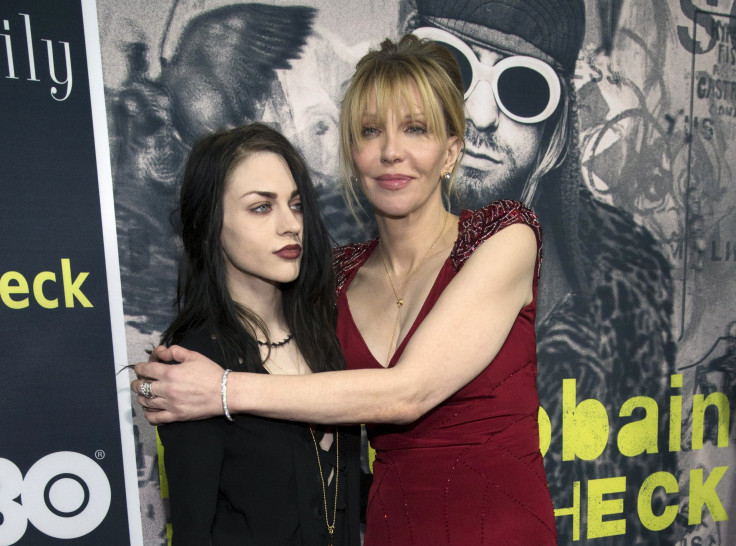 The 1994 suicide photos of Nirvana star Kurt Cobain will not be released as long as his widow, Courtney Love and daughter, Frances Bean, get their way. It would be "highly offensive" to release the images, the mother and daughter said in a court filing, which was obtained by The Wrap Friday. If the photos were revealed, they would cause "substantial irreparable harm" to Love and Frances Bean.
Conspiracy theorist Richard Lee maintains Cobain did not kill himself, but the documents said it is "not of legitimate concern to the public."
"There is no genuine issue of material fact that releasing the 'death-scene' photographs of Kurt Cobain would sustainably and irreparably damage any person, in particular Courtney Love Cobain and Frances Bean Cobain," the document read. "Most people who have to endure such a personal tragedy are allowed to do so in private but not Courtney Love Cobain or Frances Bean Cobain, due to … 'the viral nature of the internet.'"
Lee has been trying to get the death scene photos released for years. He sued the Seattle and the Seattle Police department when they wouldn't procure the pictures, but the case was dismissed.
The conspiracy theorist appealed the decision two years ago, which led to the new filing.
In 2015, Frances Bean told People Magazine why she didn't want the world to see her father's death photos. "Coping with even the possibility that those photographs could be made public is very difficult. Further sensationalizing it through the release of these pictures would cause us indescribable pain," she wrote.
Even though Cobain's death was ruled a suicide, there are many who claim the grunge rocker was killed by Love. This theory is explored in the documentary "Soaked in Bleach." Lee, however, maintains Cobain's death was a conspiracy by government officials.
Follow me on Twitter @mariamzzarella
© Copyright IBTimes 2023. All rights reserved.