New Kurt Cobain Documentary Blames Courtney Love For Nirvana Frontman's Death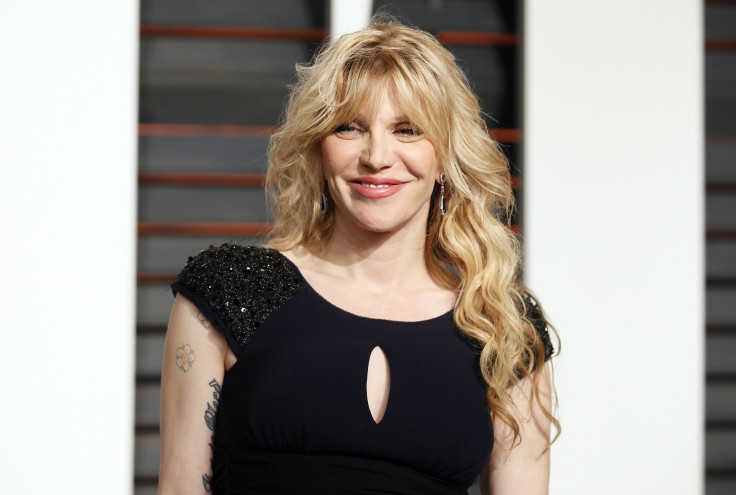 Although the iconic Nirvana frontman died more than 20 years ago, rumors and speculation about Kurt Cobain's death have yet to find peace. In the new documentary "Soaked in Bleach," fresh doubt is cast on Courtney Love's behavior in the days prior to and following her husband's suicide. Problem is the former Hole singer says it's all false.
With the help of lawyers, Love sent cease and desist notices to the distributor and to several theaters exhibiting the film "Soaked in Bleach." The singer (via lawyers) noted in the statement that a "…false accusation of criminal behavior is defamatory." The letter goes on to say the accusations of "Soaked in Bleach" may entitle Love "to both actual and presumed damages."
Producers of the film answered back in a statement to Deadline, "Courtney Love and her lawyers clearly don't like that the film presents a compelling case for re-opening the investigation into Kurt's death." They plan to make a case that they have the right to distribute the film because of the First Amendment and urged the singer to "let people decide for themselves."
The film is composed of recorded conversations between Love and private investigator Tom Grant, alternating his tapes with the testimony of pathologists and investigators. All the while, the 1994 case is recreated in dramatic reinterpretation to lend credence to the recorded conversations. The movie takes the view that Love is to blame for the death of Cobain.
Compared to a recent Cobain documentary that played on HBO and in theaters, the new movie seems to lack the involvement of anyone intimately close to the musician. While "Montage of Heck" had the endorsement of Cobain's friends and family, including his parents, Love and daughter Frances Bean Cobain, "Soaked in Bleach" centers on testimony from outsiders hypothesizing about the case.
"Kurt Cobain: Montage of Heck" enjoyed a limited release in May. The conspicuously timed "Soaked in Bleach" documentary opened in theaters on June 11. That counter-narrative push and unearthing of a controversial theory may have been what set off the Hole frontwoman and her lawyers. In a recent investigation in 2014, the Seattle police department concluded that Cobain's death would remain listed as suicide.
Check out the "Soaked in Bleach" trailer here:
© Copyright IBTimes 2022. All rights reserved.
FOLLOW MORE IBT NEWS ON THE BELOW CHANNELS