Kusama Gives Exciting News On Blockchain Conference, Drops Huge Surprise For Shib Army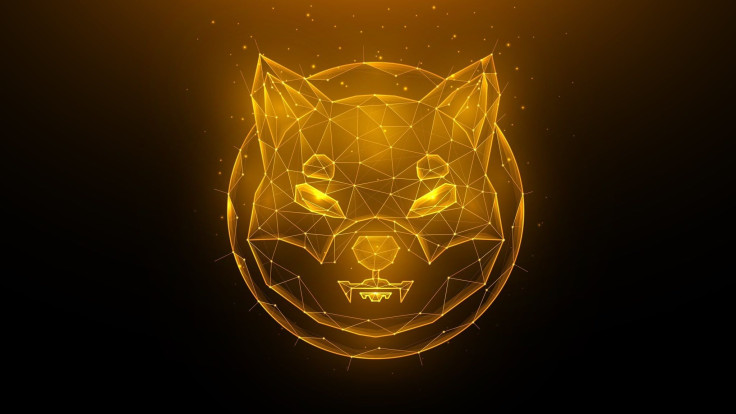 KEY POINTS
Shiba Inu's Kusama confirmed they will be speaking at this year's Blockchain Futurist Conference
'Shib: The Metaverse' advisor Marcie Jastrow also confirmed that she will be speaking at the event
Shiba Inu is also giving away free tickets to LEASH holders
Shytoshi Kusama, the pseudonymous lead developer of the dog-themed altcoin Shiba Inu, dropped two announcements about the upcoming Blockchain Futurist Conference that delighted the Shib Army.
Kusama confirmed the circulating rumor that they will speak at the Blockchain Futurist Conference in Toronto, Canada. The event will be held from Aug. 15 to 16.
"Had to put on the tux for this one," the pseudonymous lead developer said in a follow-up after sharing a tweet that read, "NEW ACHIEVEMENT UNLOCKED!"
The achievement Kusama is referring to could be Shiba Inu's role as the title sponsor of the important cryptocurrency event, which for them is a "pretty big undertaking," and it places SHIB alongside major crypto projects as well as exchanges that will further propel the ecosystem's position as one of the big players in the emerging cryptocurrency industry.
Being a speaker at the said event will also be a new milestone for the Shiba Inu lead developer since it will mark their first-ever public address not solely centered around Shiba Inu but most probably focused on the broader cryptocurrency industry.
Kusama also revealed in their tweet that the "Shib: The Metaverse" team will also be at the conference with the project's advisor, Marcie Jastrow, who in a separate tweet confirmed she will also be speaking at the biggest blockchain event in Canada.
As a way to give some members of the Shib Army a chance to participate in the upcoming event, Kusama announced a ticket giveaway initiative for holders of the DOGE Killer, LEASH.
"SHIBARMY BLOCKCHAIN FUTURIST TICKET GIVEAWAY," Kusama's tweet read.
"This contest for 100 general & 2 VIP 🎟 to this amazing conference in Toronto is for $LEASH holders as its consist utility of exclusivity. 24 hours only. Join the Shibarium Tech discord for more details," the pseudonymous lead developer added.
The ticket giveaway will have one winner of two VIP tickets, giving the individual the opportunity to bring their plus one to the Blockchain Futurist Conference. Aside from that, there will be 50 LEASH holders that will each win two regular tickets, the official announcement on the Shiba Inu Official Discord said.
Participants in the ticket giveaway, however, must hold at least one LEAH until the event, but for the VIP tickets giveaway, only LEASH whales and sharks are eligible.
Whales and sharks are the terms given to crypto asset holders with substantial amounts of tokens in their portfolios.
SHIB, the native token of the Shiba Inu ecosystem, saw a 0.20% loss and was trading down at $0.000007762 with a 24-hour trading volume up by 23.29% at $106,520,697. The DOGE Killer LEASH, on the other hand, was up by 7.29% and was trading in the green zone at $448.03, with the 24-hour trading volume up by 10.26% at $1,246,968 as of 2:11 a.m. ET on Friday, according to the latest data from CoinMarketCap.
© Copyright IBTimes 2023. All rights reserved.