Exclusive - Shiba Inu's Shytoshi Kusama Unveils New Phase In The Completion Of Ryoshi's Vision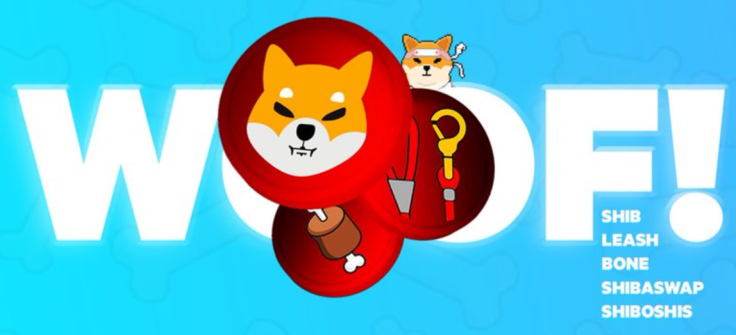 The crypto winter that has lingered for several months has dispirited a lot of projects and innovators in the cryptocurrency industry, but the Shiba Inu team headed by Shytoshi Kusama has continued building. Its pseudonymous lead developer has now unveiled a new phase, part of the effort toward completion of its creator's ultimate vision.
Following the release of their latest blog titled "Long Live Shiba Inu," originally written in Japanese with the title "シバイヌ万歳,!" the head honcho of the Shiba Inu ecosystem, in an exclusive interview with International Business Times shared about a new activity for the Shib Army—the launch of the new website, shibaecosystem.com
According to the lead developer, the launch is a reminder that "we (the Shiba Inu) are not just Shib token now, we are ShibEcosystem."
The Shib token is the native currency of the Shiba Inu ecosystem.
The new website aims to "ensure that people understand that the ecosystem simply consists of our amazing decentralized tokens," Kusama said, before underlining that by decentralized tokens, they mean, "A collection of amazing decentralized tokens that can be utilized in hundreds of places, empower so many projects and represent all things Shiba."
The launch of the new website will help people easily identify the official website to go to for their specific needs, Kusama suggested.
"Shib branded projects, partnershibs (the Shiba Inu speak for partnerships), services, products and those who utilize and embody the Shib mission, will now be found at Shib.io," the lead developer added, noting that while those who want to explore the metaverse initiative of the Shib ecosystem, they can visit it at Shibthemetaverse.com.
Kusama also disclosed to IBT that the Shib ecosystem is going to Toronto, Canada in August, which is a confirmation of the earlier report we published about Shiba Inu set for a global romp with Canada as its first stop.
The Shib ecosystem is the title sponsor of the Blockchain Futurist Conference, Eth Toronto and Eth Women.
Kusama thinks Shiba Inu's presence at the upcoming events is a "pretty big undertaking" and the sponsorship places SHIB alongside major crypto projects and exchanges that will further bolster the ecosystem's position as one of the major players in the emerging cryptocurrency agency.
The ongoing efforts of the team also underlined its mantra that Shiba Inu is not just a meme coin but a movement and with the Shib Army forming the ecosystem's backbone, it is just a matter of time before the world witnessed the completion of Ryoshi's vision, a "truly decentralized and enduring community that thrives in a branded governance, blockchain technology, economy, territory and entertainment environment."
© Copyright IBTimes 2023. All rights reserved.