Kusama Says 'Everything Will Burn,' Reveals New Mechanism To Burn SHIB
KEY POINTS
"Shiba Eternity" will have a burn mechanism, the lead developer said
The game is set to release on Oct. 1
SHIB was trading up 0.11% at $0.00001081
Contrary to the popular belief that "Shiba Eternity" won't have a burn mechanism, Shytoshi Kusama, the pseudonymous lead developer of Shiba Inu, has unveiled a new burn mechanism that would significantly destroy SHIB.
During a recent discussion on the Official "Shiba Eternity" Community Discord, Kusama revealed interesting details on how the upcoming game could help reduce the total circulating supply of Shiba Inu.
"Occasionally, I get messages like 'BRO burn the entire supply of SHIB,'" Kusama shared, according to a screenshot tweeted by former Shiba Inu Growth member and social media influencer GossipShib. "So I sat with Kaal (one of the developers) and we figured it will cost in the Billions to burn SHIB to get a truly world-changing significant rise in the price."
"To do so, we have to implement a plan," the lead developer said, noting that "getting and burning billions of dollars is no easy task."
Based on another set of Discord screenshots shared by GossipShib, Kusama revealed their plan to "burn 5% of all ['Shiba Eternity'] profits," which, when followed, could be truly game-changing in terms of SHIB supply reduction.
For context, market and consumer data firm Statista pointed out that the total revenue of the card games segment of the video game industry is projected to reach $15.71 billion this year. The firm also disclosed that "the number of downloads in the Card Games segment is projected to reach 1,717.6m [million] downloads in 2022."
Based on the statistics, "Shiba Eternity" only got 5% of the total projected revenue for 2022, which is still $785,500,000. Its 5%, which Kusama said would be spent to burn SHIB, is $39,275,000.
This means "Shiba Eternity" alone could burn more than 3,613,155,473,781 SHIB based on the current price of Shiba Inu, which is $0.00001087. While the figures represent a meager 0.66% reduction from the total circulating supply of 549,063,278,876,302, it could still significantly affect the community, especially if the game could earn more than 5% of the projected revenue.
Finally, a Discord user asked if the planned burn mechanism would also be available on the app game since "Shiba Eternity" would launch as a standard CCG title and blockchain game. To this, Kusama replied, "Everything will burn. This is the point of all we do."
SHIB, the native token of the Shiba Inu ecosystem, was trading up 0.11% at $0.00001081 with a 24-hour volume of $243,091,238, based on the latest data from CoinMarketCap.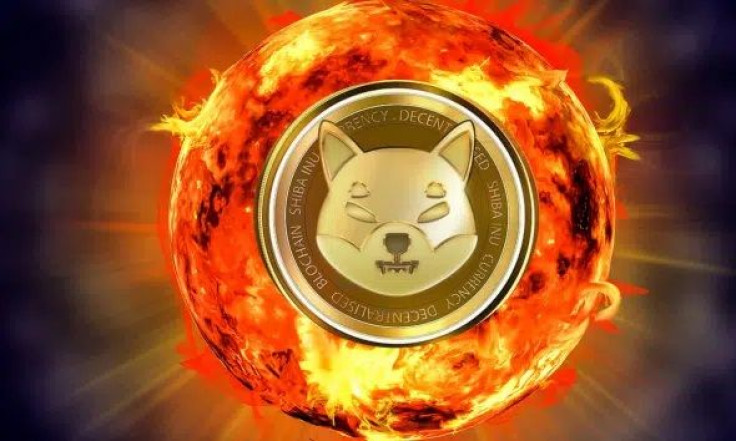 © Copyright IBTimes 2023. All rights reserved.
FOLLOW MORE IBT NEWS ON THE BELOW CHANNELS