'KUWTK' Final Season: Kim Reveals 'Biggest Mystery' According To Kardashian Sisters
KEY POINTS
Kim Kardashian acknowledges the change in the sound of her voice
She reflects on being more commanding as years go by
She admits there are "embarrassing things" about her on record
The final season of "Keeping Up With the Kardashians" (KUWTK) is all set to premiere on Thursday after being on-air for 14 years.
In a recent interview with Jonathan Van Meter for Good Morning Vogue, Kim Kardashian revealed the "biggest mystery" over the years has been the change in her voice.
When the interviewer asked, "You find your voice and you find your footing like after a few years and then even the sound of your voice changes," 40-year-old Kardashian noted how her "completely different" voice has blown her away.
"I know that's the biggest mystery to me and my sisters. We are blown away. It's the thing that has us absolutely blown away," she said. "We have no idea what happened to our voices. We have completely different voices."
Meter further told Kardashian how her voice has deepened over the years, and it feels more commanding.
The reality TV star acknowledged her past experiences and said, "I look back and I think, my God there's so many embarrassing things that are on TV for the world to see, but then you have to kind of just understand that I'm so grateful for also the evolution, 'cause I've learned so much."
"I'm happy that we were able to be on for so long for people to see that," she added. "And to see now I can look back and kind of like laugh and, make fun of maybe my outfits or my voice or just even where we were emotionally."
Kardashian and her family revealed in September the reality show will end in 2021. She took to Instagram on Sept. 9, 2020, to inform fans her family will say "goodbye to Keeping Up with the Kardashians."
"After what will be 14 years, 20 seasons, hundreds of episodes, and numerous spin-off shows, we are beyond grateful to all of you who've watched us for all of these years – through the good times, the bad times, the happiness, the tears, and the many relationships and children," she noted. We'll forever cherish the wonderful memories and countless people we've met along the way."
The final and 20th season of "Keeping Up with the Kardashians" will premiere on March 18.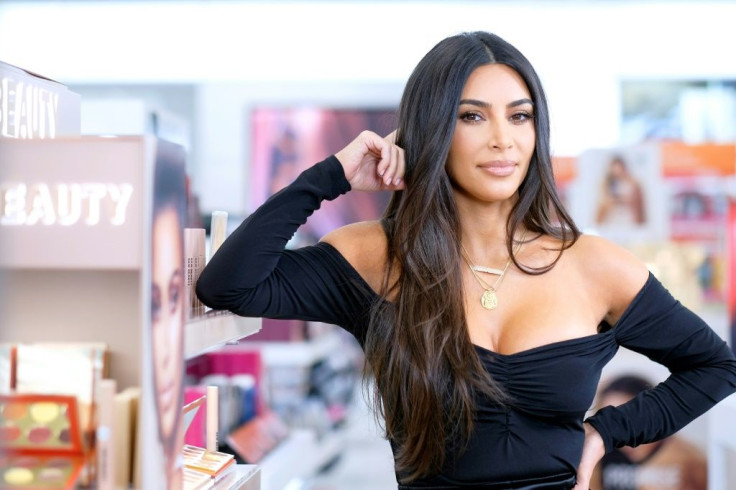 © Copyright IBTimes 2023. All rights reserved.