Kyle Rittenhouse Visits Donald Trump At Mar-A-Lago, Gets Polarized Reactions On Social Media
In an interview Tuesday with Fox News host Sean Hannity, former President Donald Trump said that Kyle Rittenhouse and his mother met with him at Mar-a-Lago, his resort in Palm Beach, Florida.
Rittenhouse, 18, was acquitted of all charges in the shooting deaths of two men and the injury of another. Trump praised Rittenhouse as a "really nice young man."
"He called. He wanted to know if he could come over, say hello because he was a fan," Trump said in the interview. "He came over with his mother. Really, a nice young man. ... That was prosecutorial misconduct. He should have not have had to suffer through a trial for that. He was going to be dead."
Hannity also shared photographs taken of Trump and the Rittenhouse family.
The comments line up with past statements by Trump while he was president. He said Rittenhouse was "violently attacked by protesters" during a rally in Kenosha, Wisconsin, in August 2020. After the rally, Trump said Rittenhouse "probably would have been killed" had he not shot those three men.
Trump's comments, as well as Rittenhouse's visit to Mar-a-Lago, sparked debate on social media for and against their meeting.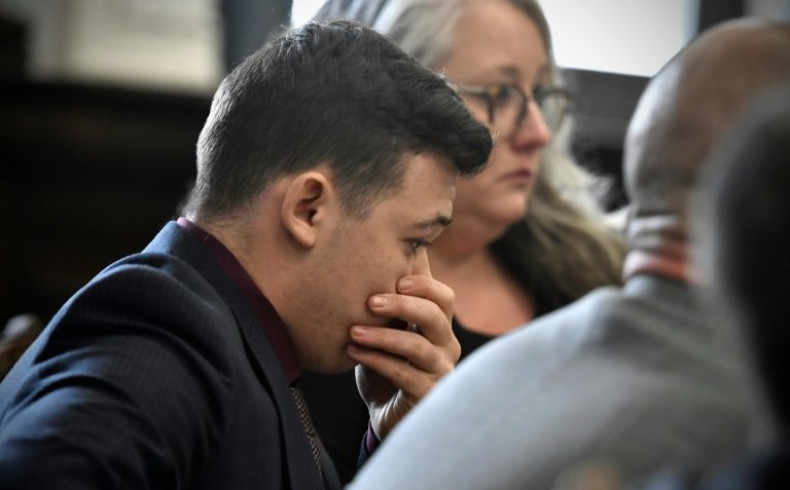 The Trump-Rittenhouse meeting comes after Fox News host Tucker Carlson interviewed Rittenhouse following his acquittal.
Donald Trump Jr. on Monday also continued his support of Rittenhouse with a doctored image showing his father presenting the teen with the congressional Medal of Honor.
Many Republican lawmakers have come out in support of Rittenhouse with Rep. Matt Gaetz, R-Fla., stating that he would hire him as a Congressional intern.
Rep. Marjorie Taylor Greene, R-Ga., introduced a bill Tuesday calling for Rittenhouse to receive a Congressional Gold Medal for protecting "the community of Kenosha, Wisconsin, during a Black Lives Matter (BLM) riot on August 25, 2020."
No other representatives have cosponsored the bill.
© Copyright IBTimes 2022. All rights reserved.