Kylie Jenner Cries After Khloe Kardashian Announces Pregnancy In 'KUWTK'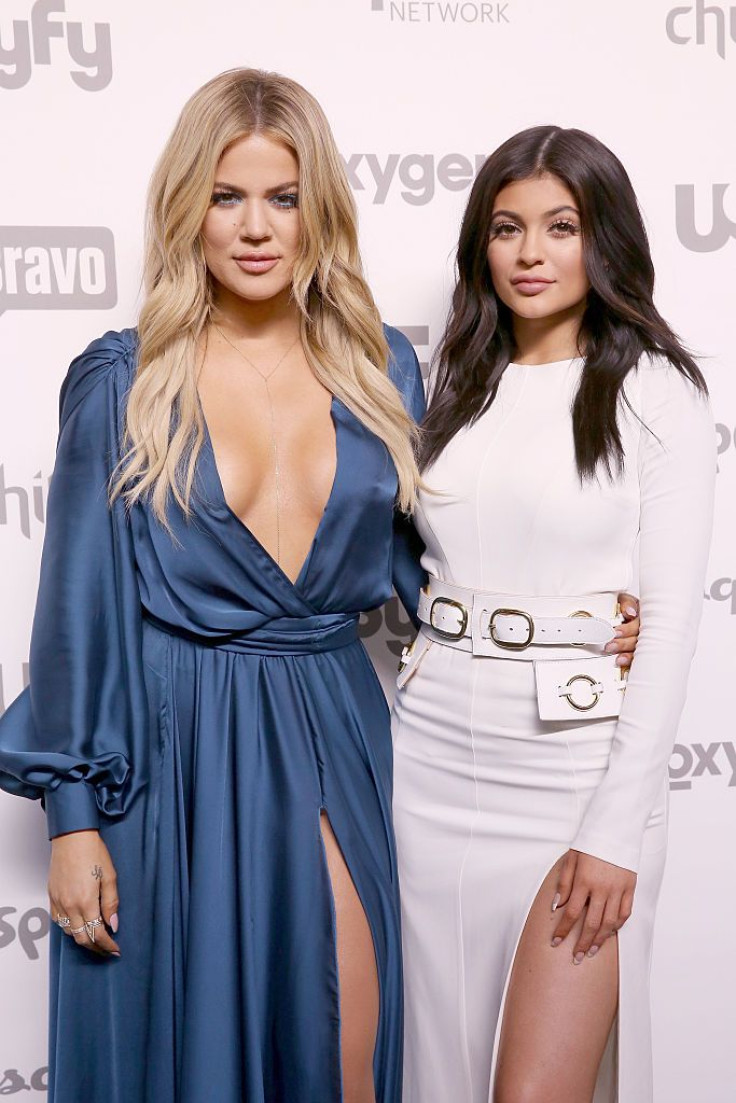 When Khloe Kardashian made her pregnancy reveal in "Keeping Up With the Kardashians," two sisters were not present - Kendall and Kylie Jenner.
The rest of her sisters, including mom Kris Jenner, were all smiles after Khloe said she is expecting a baby with her boyfriend, Tristan Thompson, according to The Mirror. "We're having a baby!" Khloe happily said in the show. "It feels so good to tell everyone and everyone's so excited. I'm happy that I get to talk about it now with my sisters. I feel really blessed."
In order not to make both Kendall and Kylie feel left out, Khloe decided to FaceTime them and share the exciting news. "Well you missed the barbecue and I really wanted to tell you something," Khloe told Kylie.
It did not take long for Kylie to guess what's up with her sister. "Are you pregnant?" To which Khloe exclaimed, "I'm pregnant!"
Kylie's reaction was priceless. "Stop! Are you kidding because I'm going to cry! I'm so happy for you! And Tristan!"
Kylie herself is rumored to be pregnant with her first child with boyfriend, Travis Scott, but the lip kit mogul has yet to confirm it with the public. Kylie has stayed away from the limelight ever since her pregnancy was reported, which has gotten her fans confused.
However, a source close to the Kardashian-Jenner family revealed to Us Weekly that Kylie simply wants this aspect of her life to be private.
"She's very happy about the pregnancy but she doesn't want to share this with the world," the source explained. "Her not being out is strictly personal preference. She wants to keep this one aspect of her life private."
"She spent her adolescent life on television and has been famous for over 10 years now. If this is the first thing she wants to keep to herself, she should be allowed that," the source added. "She's worked hard enough to do whatever she wants."
This is the same sentiment shared by a different source to People. "She feels good, but her body is changing," the insider dished. "She doesn't want to be photographed. At the moment, she wants more privacy. She has family and friends come to her house instead so she has company. She's very excited about the baby, though. She talks about the baby nonstop."
© Copyright IBTimes 2023. All rights reserved.