Kylie Jenner Denies Blocking Gigi Hadid's Stepsister Sara Foster On Instagram After Sending Valentine's Day Lip Kit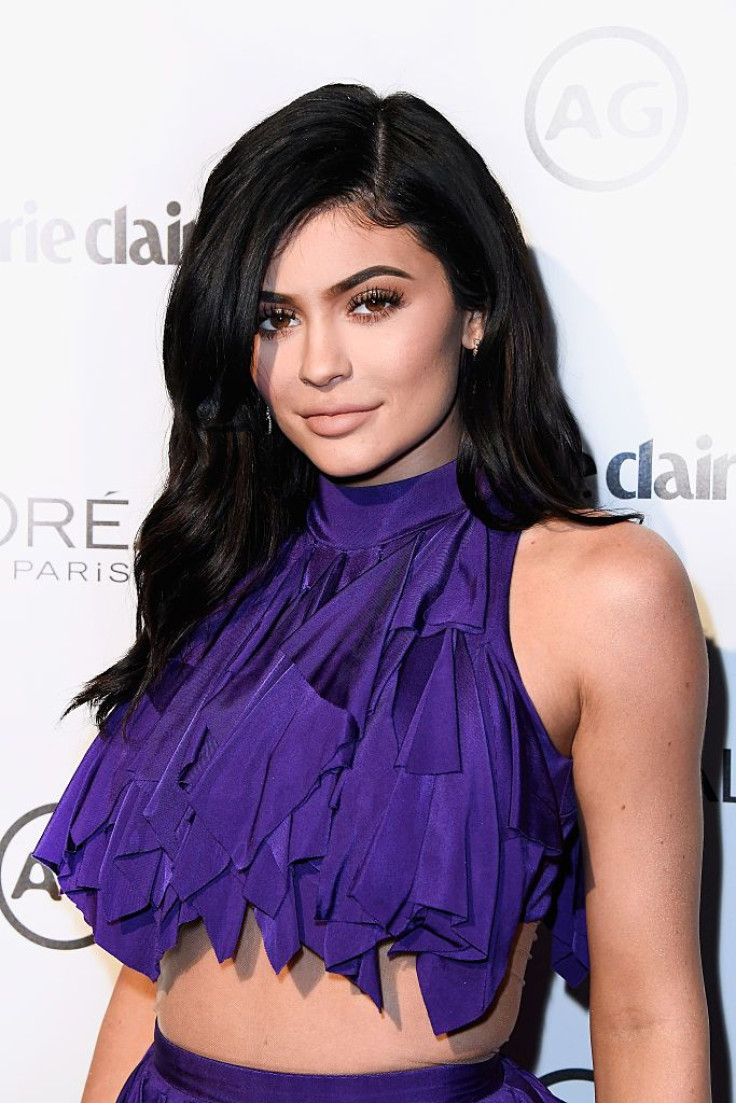 To be clear, Kylie Jenner has no issues with actress Sara Foster. The reality star took to Twitter to address the 36-year-old's concerns about being blocked from her account on social media.
On Wednesday, the "Keeping Up With the Kardashians" star took to Twitter to clear the air after Foster thought Jenner blocked her on Instagram. "Ahhh @saramfoster ur Instagram story is the best lol! You are NOT blocked haha enjoy the lipsticks they look amazing on you," she tweeted.
On Tuesday night, Foster documented herself via her Instagram story as she went through the package Jenner sent and tried on her lip kit products. Foster may know Jenner through her stepsisters Gigi and Bella Hadid. Her father, David Foster, was married to the models' mother, Yolanda Hadid, before the couple separated in 2015.
Sara Foster took her followers through her Valentine's Day themed cosmetics package, which consisted of plenty of red, colorful decorations. While looking through the items, the VH1 star was excited to learn that Jenner personally signed each product and addressed it to her.
The "Barely Famous" star then tried on one of the lipsticks that Jenner sent her, later calling the E! Network star a genius. Ecstatic about the newest additions to her makeup collection, Foster went on to praise the 19-year-old for her cosmetics line and tried to thank her for the kind gifts, which is where the problem started.
Foster explained that she attempted to thank Jenner for the package by direct messaging her on Instagram and discovered she was blocked. She then pleaded for Jenner to call her because she didn't understand why she was blocked from the teen's account.
Although Jenner has addressed Foster's concerns, the actress has yet to respond to star's tweet about the misunderstanding.
© Copyright IBTimes 2023. All rights reserved.