Kylie Jenner Drops $5 Million Cash On Property Amid Baby Rumors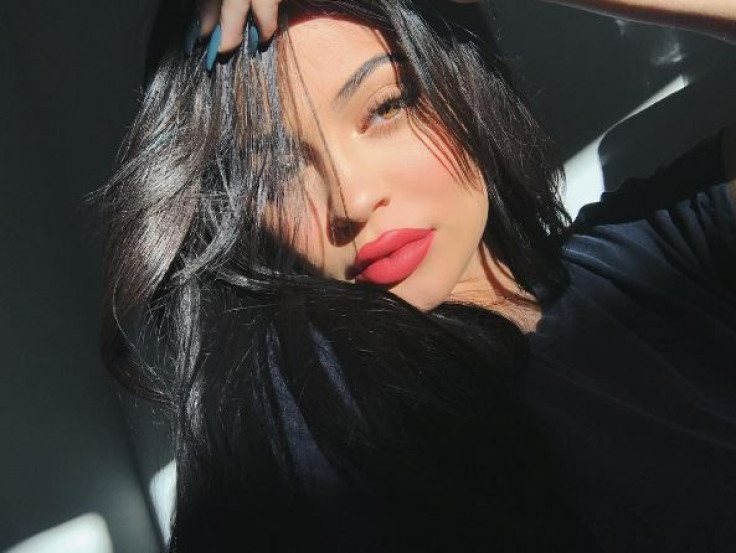 Kylie Jenner is seemingly looking to expand her property amid rumors that she's expecting her first child with rapper Travis Scott. The 20-year-old lip kit maven reportedly dropped $5 million in cash on land adjacent to her $12 million gated community home in Hidden Hills, California.
TMZ reported the news in a Friday exclusive, noting that the land expansion amounts to 3 acres when combined with her current property.
"The corner lot is about 1.5 acres, and we're told the plan is to turn it into a garden and possible barn with horses since there's a ton of horse trails nearby," TMZ reported. "Although nothing's set in stone yet."
Jenner previously discussed potentially raising a family on a farm on her "Life of Kylie" series and before news that she and Scott, 25, were expecting a baby.
"I don't know what I would have done if someone had told me at nine years old how famous all of us would have been," she said on the E! reality series. "I live normal on an everyday basis, but can I go out and do normal things? Not really. Everything in my life is really great and I wouldn't trade my life for anything, but I do get lost. Like, what do I really want? What I really want is to live on a farm and have chickens and raise animals and have a family."
She added: "One day I just want to move to a farm and live the farm life. I want to wake up and get my eggs from my chickens and ride my horses. No paparazzi. The farm for me represents privacy and the way I want to raise a family. It just seems peaceful and I want my kids to grow up on horses and for me to have responsibility and garden. That would be a dream and I would love to do that."
Neither Jenner nor Scott have publicly confirmed the news that they are expecting a child, though several outlets that include CNN have independently verified the report with unnamed sources close to the famous family. Reports also claim that Jenner and her boyfriend are expecting a baby girl.
"She's been resting a lot and keeping things low-key," an unnamed "pal" close to Jenner revealed to Us Weekly last week. "Kylie has been exhausted lately."
Scott has reportedly been with Jenner at home while they prepare for the baby's arrival, which is rumored to be happening in sometime in spring.
© Copyright IBTimes 2023. All rights reserved.