Kylie Jenner, Khloe Kardashian Pregnant: Kim Explains Siblings' Hesitation To Confirm Pregnancies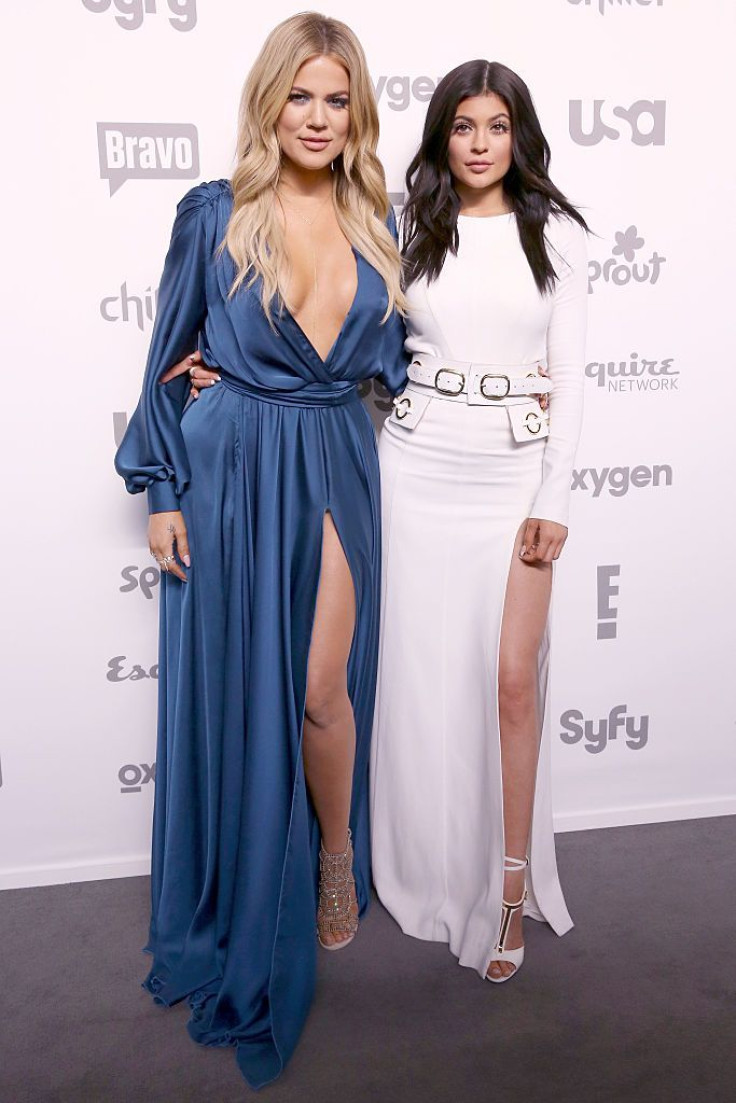 It's never a surprise when someone from the Kardashian family ends up in the headlines, but for months Kylie Jenner and Khloe Kardashian's rumored pregnancies have been the topic of every conversation, even though the two women have yet to address the stories.
During an interview with Ellen DeGeneres, their sister, Kim Kardashian, decided to explain why her siblings have yet to come forward regarding their potential pregnancies. Although the "Keeping Up With the Kardashians" star, who is expecting a baby girl "soon," tried to avoid addressing the rumors surrounding her sisters, the talk show host pushed for an answer.
While on the show, DeGeneres played a clip from Kourtney Kardashian and Kendall Jenner's Halloween appearance. "I said that they were both pregnant, but then they told me they weren't," the host said to Kim.
"But you do have several sisters who are pregnant," the comedian added.
While Kim tried her best to avoid directly answering the question, she did reveal that the reason why Kylie, Khloe or anyone from their famous family has yet to address the pregnancy rumors is because they want to respect one another's privacy.
"We just decided there's so much that goes on that we respect each other's right to speak for themselves, so I will speak about myself. Hopefully, they can come on and address whatever rumors you might have," she told the host.
The KKW Beauty owner went on to explain that because her family is always in the spotlight, they do their best to not talk about rumors surrounding other family members. "Alright, I'm going to break it down. This is how we work in the family. When there are lots of rumors, we have this family group chat and we threaten each other's lives if we speak for the other one," she said.
Kim insisted that for her safety, it's best that she doesn't address rumors regarding her sisters.
Even though DeGeneres didn't get the answers she was hoping for, she suggested that Kim encourage Kylie and Khloe to make an appearance on her Thursday show to address the rumors.
Although Kim agreed to pass the message along, fans shouldn't hold their breath about Kylie and Khloe confirming their pregnancies anytime soon.
© Copyright IBTimes 2023. All rights reserved.