Kylie Jenner Returns To Instagram After Pregnancy Reports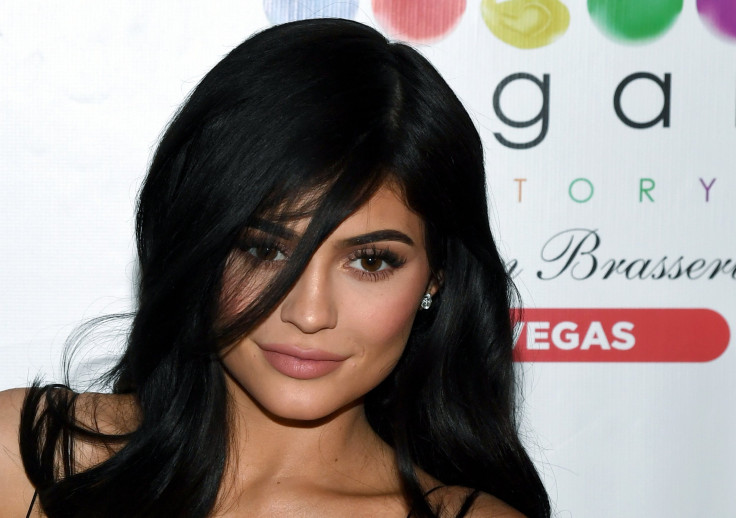 Kylie Jenner isn't addressing those pregnancy reports, but nothing can keep the social media queen away from Instagram.
While several outlets confirmed that the "Life of Kylie" star is set to give birth in February, she has yet to confirm or deny the rumors. Instead, Kylie went on Instagram Sunday to post photos with her friends.
In the first post, Kylie was posing with Jordyn Woods and several other gal pals in white robes. The ladies looked ready for a spa day, and Kylie simply captioned the photo "mornings" with a smiley face emoticon.
The second post showed Kylie and Woods again, but this time without their posse. The "Life of Kylie" co-stars instead posed with a horse. "yesterday was cute. hope you had the happiest of birthdays Jordy [sic]," the 20-year-old wrote. "Love you forever ever and beyond."
The youngest of the Kardashian-Jenner clan doesn't seem to be showing off a noticeable baby bump in the photos, but neither picture shows her stomach that well. Plus, Kylie is supposedly due in February, making her only about four months along. She probably wouldn't have much of a bump to show off anyway.
As previously reported, several insiders have said that Kylie is having a baby with her boyfriend Travis Scott. The rapper, 25, and the makeup mogul have been seeing each other since April. The couple supposedly started telling their loved ones that they were expecting earlier this month during Day N Night Fest in Anaheim, California.
All of the reports are from anonymous sources. Neither Kylie nor her family addressed the rumors. When her mother Kris Jenner was asked about it, she simply pointed out that Kylie has not announced her pregnancy.
"[Kylie has] not confirmed anything," she told The Cut at the Bottega Veneta fashion show. "I think it's kind of wild that everyone is just assuming that that's just happening."
"Something happens every single day. You never know what is going to break at any moment," the Jenner matriarch added.
Kylie hasn't exactly laid low since the news broke. On Saturday night, she attended the iHeartRadio Music Festival in Las Vegas where Scott was performing. Kylie fueled pregnancy rumors by wearing a baggy t-shirt to the concert.
Rapper French Montana posted a video of the "Keeping Up With The Kardashians" star on Instagram. However, he didn't seem to be in the know when E! Online asked him about the pregnancy Friday night.
"If she is pregnant and that's true, I'm gonna be bringing my gift," Montana, who used to date Kylie's sister Khloé Kardashian, said. "Much blessings to her. That's like my little sister. Shout out to the whole family."
After the news broke, Scott was spotted spending quality time with Scott Disick. The "KUWTK" star is father to Kourtney Kardashian's three children. Disick attended Scott's performance at LIV nightclub in Miami.
© Copyright IBTimes 2023. All rights reserved.