Kylie Jenner Stalking Jaden Smith's Love Rival? 'KUWTK' Star Accused Of 'Harassing ' And Threatening 'To Kill' Teenage Girl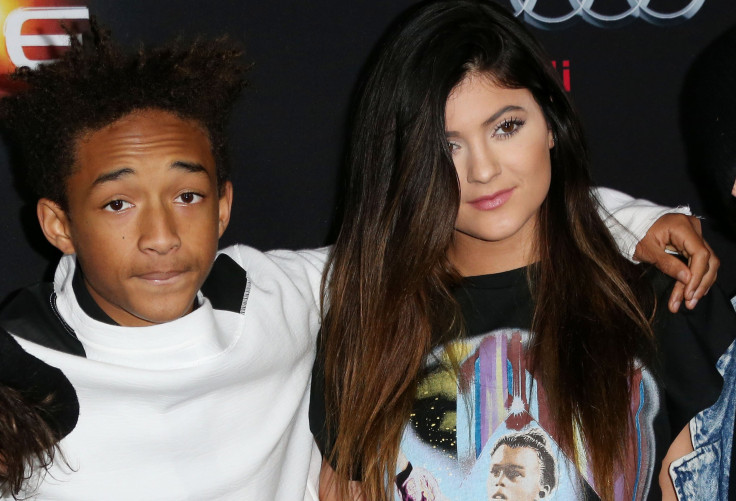 Kylie Jenner has found herself in a legal tiff. The reality television star is accused of stalking a girl who she considered to be a rival for Jaden Smith's affections, according to court documents.
Chelsea Clark filed for a temporary restraining order against Jenner for stalking her "only through multiple people," the filing stated. According to 17-year-old Clark, Jenner harassed her for the past three years. Clark said that the youngest Jenner made people send her threatening messages on social media and that she also told Clark "this is war," referring to the alleged fight, the court document, filed in Los Angeles Superior Court, showed.
"For the last 2-3 months she [Jenner] and her group have planned car accidents that I've been in and threatened to kill me multiple time through her friends and close family members," Clark wrote in the filing. According to Clark, Smith wanted to be in a relationship with her, following which Jenner -- who dated Smith -- began assaulting her.
The court told Clark to bring the threatening messages to the court Monday, but she did not show up. A hearing for the case is scheduled for Oct. 9.
Meanwhile, sources close to Jenner said that they the 18-year-old had never heard of Clark and had no idea who she was, TMZ reported Tuesday. Similar was the case with Smith, according to the entertainment website.
Jenner and 17-year-old Smith have been rumored to be in a relationship for quite some time. However, neither of them have confirmed the affair.
This is not the first time that Jenner has been involved in a fight with Smith's rumored love interests, according to Hollywood Life. In July, Jenner had a verbal spat with 16-year-old "Hunger Games" actress Amandla Stenberg after she disapproved of an Instagram photo Jenner posted of her wearing cornrows. Jenner promptly replied, telling Amandla to "go hang" with Smith.
© Copyright IBTimes 2023. All rights reserved.