Kylie Jenner, Travis Scott 'Mending Their Wounds' With Family Trip
Kylie Jenner and Travis Scott are planning a family trip with their daughter Stormi, according to sources. The trip comes at a time when the couple is attempting to reconcile amid rumors that the singer cheated on his girlfriend.
Sources close to Jenner and Scott told TMZ that they are "mending their wounds" after the lip kit mogul reportedly accused the rapper of cheating on her. But the couple will have to wait a while before going on the trip because the singer is currently busy with his Astroworld tour.
The trip is expected to give Jenner and Scott a chance to heal after the recent events, and it will also allow them to spend more time with their daughter, Stormi.
As previously reported, Jenner and Scott were spotted having dinner with their daughter last week at Sweet Chick in Los Angeles. The couple sent Stormi home after dinner, presumably with the nanny, while they went somewhere else to spend time together.
Sources told E! News that Jenner and Scott spent the day together at home with their daughter and later went out for dinner in the evening. They apparently spent an hour at Sweet Chick, where they were seen playing with Stormi and making her laugh.
While the couple appears to have chosen the restaurant to show the paparazzi that they are still together despite the cheating rumors, the trip that they are planning is said to be focused on spending some quality time without any distractions.
Sources close to the couple have said that Jenner and Scott have asked a travel agent to find a beach in another country where they can spend time peacefully. The two are reportedly clearing their schedule in order to make sure they have time for the trip.
Jenner has also indicated that she is ready for a change of scenery when she posted a picture of a previous trip she took with her daughter. "Missing this," she captioned the post.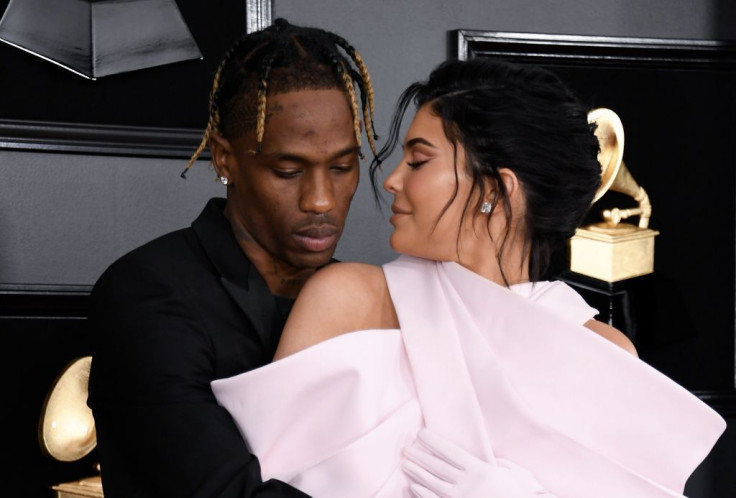 © Copyright IBTimes 2023. All rights reserved.