Kylie Jenner And Tyga Split: Rapper No Longer In Love With Travis Scott's Girlfriend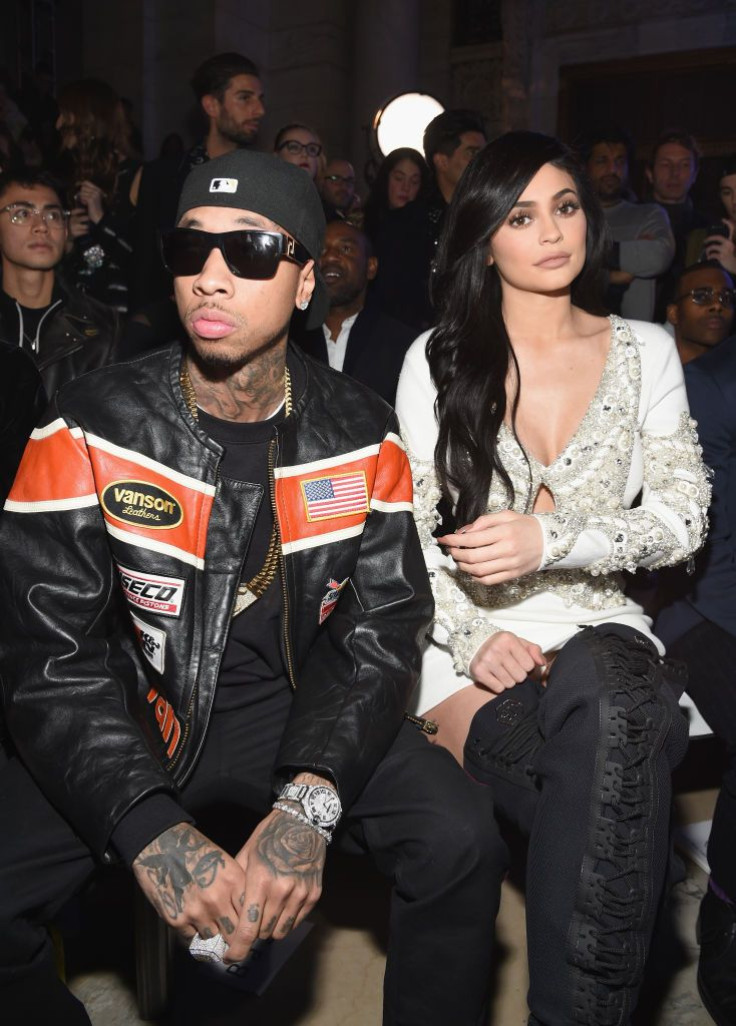 Reports of Kylie Jenner and Tyga's break up began to surface in April. Now, during a recent interview, the rapper revealed that not only have the two been broken up for seven months, but he also shared that he is no longer in love with the reality star.
"I have love for her but I'm not in love no more," the rapper told the hosts of New York City's Power 105.1 radio show, The Breakfast Club.
READ: Are Kylie Jenner And Travis Scott Still Together Following Break Up Rumors?
During his Thursday morning chat, Tyga denied "losing" Jenner and instead revealed that the two agreed to end their romance. "When you make a decision to not be in a relationship with someone, ya'll make that decision, ya'll split ways," he explained.
The rapper admitted that he once loved Jenner in the beginning of their relationship but things started to get rocky between them. "That's like the honeymoon stage, you get with any body for the first year and it's magic," the rapper said. He then confessed that after awhile you begin to realize things about your significant other and for him, it was Jenner's team affecting her.
"It's like any relationship... the main thing was just, like, it was a lot of outside influences, and like you said, she's younger than me so she's dealing with perception. I'm older, so I can deal with, like, perception," he explained
The "Rack City" artist revealed that at times, Jenner's concern with her image and constantly documenting the romance on social media would cause strife in their relationship. "Growing up like how she grew up, image and perception were everything. You have a bunch of people pulling from you and you still trying to develop as a woman," he said.
The rapper also hinted that dating Jenner caused him a lot of negative press. When asked if he believes that the Kardashians were planting unflattering stories about him in the media, the artist admitted he was unsure.
"Hey, I'm not saying that . . . I'm saying, look at the proof though. All I'm saying is, like, whoever controls this type of media doesn't like seeing rappers with these type of women, especially young white women, and that's just how it is," he told the radio hosts.
Tyga also revealed that he holds no animosity towards rapper Travis Scott, who is currently dating Jenner. "I don't feel no type of way," he said. "He not in the wrong, it's not like I broke bread with him, it's not like he my day one homie. I don't have any hard feelings or nothing," he explained.
In fact, Tyga said that he was aware that Jenner was dating the "Goosebumps" performer way before it became news. "I already knew," he stated.
READ: Has Tyga Moved On From Kylie Jenner Following Split With A Mystery Woman?
The artist explained that he found out through networking by attending parties and photo shoots where people gossip and her name eventually came up.
Despite his split from Jenner, Tyga seems to be enjoying the single life following several outings with various women. Going forward, it looks like his ex-girlfriend is no longer on his list of priorities.
© Copyright IBTimes 2023. All rights reserved.