Kylie Jenner-Tyga Update: 'Stimulated' Rapper Wants Kendall To 'Cut The Umbilical Cord' With Kylie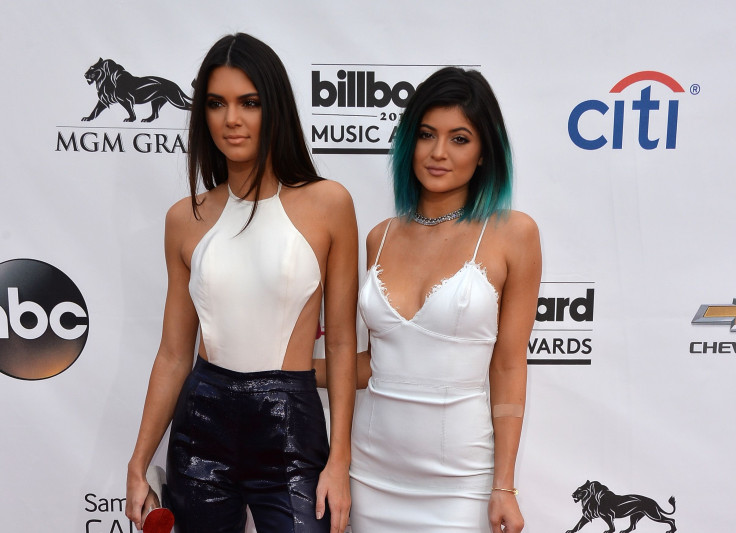 Tyga is tired of Kendall Jenner's interference in his relationship with Kylie Jenner and wants Kendall to cut the "umbilical cord" with his girlfriend, Hollywood Life reported. In the past, Tyga and Kylie have also faced trouble from his former partner Blac Chyna, with whom the rapper has a son.
"Tyga thought he'd shaken off all the haters like Blac Chyna, who were trying to cause problems between he and Kylie. But now there's Kendall," a source told Hollywood Life.
"Tyga doesn't need Kendall's approval to date Kylie but he's shocked that Kendall's not happy for them. Tyga's never done anything wrong to Kendall. He likes her and compliments her all the time when he sees her. He's not trying to break up their sister time but does feel Kendall needs to cut the umbilical cord that's connecting her to Kylie. Kylie's a grown woman now," the source added.
The source also said, according to Hollywood Life: "She doesn't need Kendall or anyone else telling her what to do. Tyga's worked so hard on his relationship with Kylie and he's worked extra hard to get everyone in her family to like him."
The issue between the two sisters began when Kendall and Kylie had a feud after the latter did not allow Kendall to wear the 18-year-old's dress for an award function. Kendall was seen on "Keeping Up With the Kardashians" calling Kylie "the biggest f------ bitch." A teaser video for Season 11 of the show also showed Kendall as saying: "She doesn't have her priorities straight and I tell everyone that," E! Online reported.
The source who talked to Hollywood Life referred to Kendall's latest comments, and said: "Kylie's living her life to the fullest. She's going to do her and be her regardless of what anyone says, including Kendall. As far as Kylie's concerned, her priorities are straight! She has a thriving career. She's purchased her own house. She's got an amazing and talented boyfriend who loves and adores her."
The source added: "Everyone starts to take jabs when you're sitting on top of the game, even family, and Kylie's learning that. She has nothing but love for Kendall but thinks there's a little jealously there. Trust, if Kendall were madly in love like Kylie is, Kendall wouldn't have time to analyze Kylie's life."
© Copyright IBTimes 2023. All rights reserved.