Labor Day LA Weekend 2015: Five Events In Los Angeles To Celebrate The National Holiday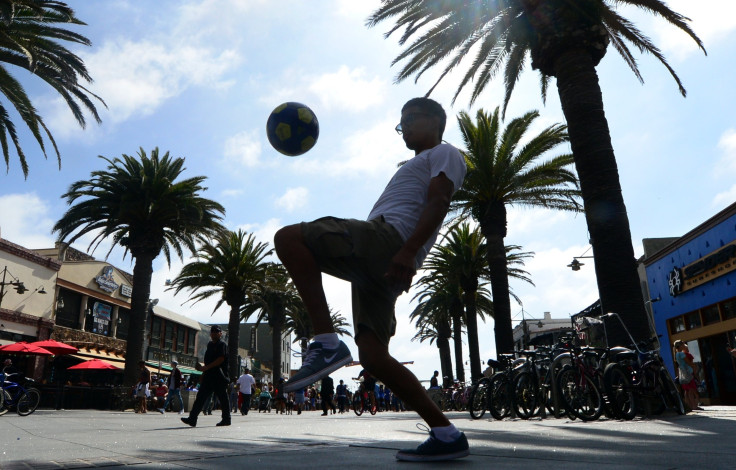 While LA's warm weather will continue well after Labor Day weekend, the three day holiday is the perfect time to get out and explore different areas in and around Los Angeles. Here's a look at five events for the long holiday weekend with plenty of food, movie and music options.
The Los Angeles County Fair
When: Sept. 4-27, Friday from noon to midnight, Saturday and Sunday 10 a.m. to midnight, Monday 10 a.m. – 10 p.m.
Where: 1101 West McKinley Ave. Pomona, CA 91768
Cost: Adults 13 and over $12 on weekdays, $20 on weekends; children 6-12 $8 on weekdays, $12 on weekends
The Los Angeles County Fair features music, stage entertainment and plenty of food: try a cinnamon fireball Texas donut or fried peanut butter pickle. If that's not quite your pace, other options run the gamut from Asian to Greek. This is a great event for families during the day, while the Grinding Gears Nightclub opens up in the evening for adults.
Fiesta Hermosa
When: Sept. 5-7, 10 a.m. – 6 p.m.
Where: Hermosa Beach
Cost: Free
In its forty-second year, the Fiesta is southern California's largest arts and crafts festival. From photographers to jewelry designers, over 300 artists are expected. The event features live music and a location that can't be beat right on the ocean. It's a perfect place to enjoy those 80 degree beach days over the weekend.
The Taste
When: Sept. 4-6, detailed schedule available here
Where: Paramount Picture Studios
Cost: Tickets range from $100-$175
This is the weekend pick for high-end foodies. The Taste is the Los Angeles Times' annual food and wine festival and promises a look at local ingredients with its Field to Fork session. Relax over a Sunday brunch where chefs will take care of all the cooking for you. The event features an extensive list of the city's restaurants, so prepare to eat.
Cinecon Classic Film Festival
When: Sept. 3-7, see list for movie times
Where: Grauman's Egyptian Theater, 6712 Hollywood Boulevard
Cost: All day passes $30
If classic Hollywood is more your taste, then this film festival promises screenings of older, unique films plus some new restorations. See the 1933 film "Myrt and Marge" featuring Ted Healy and the Three Stooges on Saturday night at 7:25 p.m. or spend Sunday afternoon watching restorations of films from 1918 and 1920, a truly old-school experience.
E.T. The Extra-Terrestrial In Concert
When: Sept. 4-6. Friday and Saturday at 8 p.m., Sunday at 7:30 p.m.
Where: Hollywood Bowl
Cost: $15-$140
This weekend features the world-premiere event of the Los Angeles Philharmonic performing John Williams' Oscar-winning score from the 1982 classic film E.T. – The Extra-Terrestrial. The film about an alien who befriends some kids here on Earth will be shown under the stars in high-definition on the Hollywood Bowl's large screen.
© Copyright IBTimes 2023. All rights reserved.