Lady Gaga Not Dating Bradley Cooper After Irina Shayk Split, Sources Say
Bradley Cooper and Lady Gaga are both single now after they split from their respective partners recently. However, sources close to the singer have confirmed that she has no plans to date her "A Star is Born" director after his recent breakup with Irina Shayk.
A source close to Gaga told Us Weekly recently that she "felt bad" about Cooper and Shayk breaking up. The insider confirmed that Gaga " isn't going to get together" with Cooper after his breakup.
Cooper and Shayk started dating in 2015, and they share a 2-year-old daughter together. Even though they have split, they appear to have decided to co-parent their daughter.
Sources close to the ex couple revealed that one of the reasons for the breakup was Cooper's busy schedule when he was directing "A Star Is Born," which was his directorial debut. Gaga won her first Oscar for her performance in the film, and her chemistry with the director led to a lot of gossip about the possibility of the two being romantically involved.
Shayk knew that there was nothing between Cooper and Gaga, according to insiders. However, the "noise" about the relationship between the singer and the director became "difficult" for Shayk to deal with.
Gaga too broke up with her partner some time back. She also shared a new tattoo on her back on Valentine's Day that had a connection to "A Star is Born." The post too added to all the talk about her and Cooper being romantically involved.
Cooper and Gaga still have a "deep friendship," and they do hope to work together again sometime in the future, a source told ET Online. The insider also revealed that both Cooper and Shayk are currently focussed on their respective careers, and they are not prioritising dating at the moment. Apart from their careers, the two celebrities also want to make sure that their daughter is "happy and well cared for."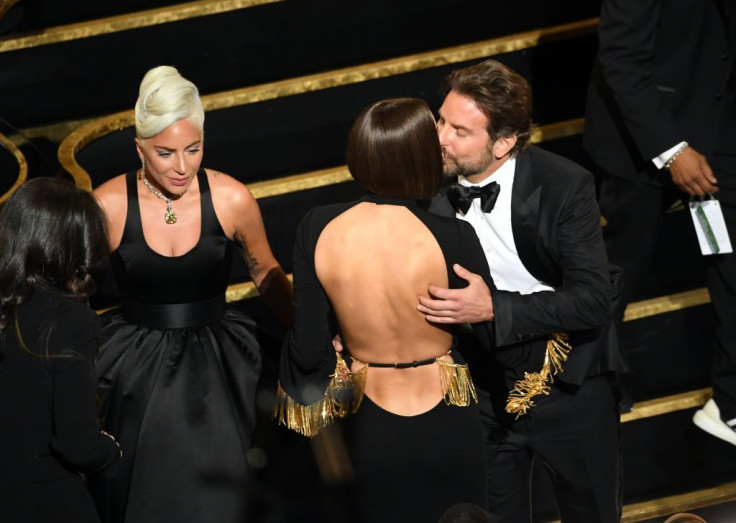 © Copyright IBTimes 2023. All rights reserved.