Lady Gaga Shaves Her Head After Mother Of Photographer Terry Richardson Passes Away [PHOTOS]
Lady Gaga shaved her head on Wednesday. But it was not in a 2007 Britney Spears fashion, when the pop princess shaved her head completely bald.
Lady Gaga cut part of her hair off in honor of photographer Terry Richardson's late mother. "I did it for u Terry, I'm sorry about ure mommy," the "Born This Way" singer wrote on Twitter.
Lady Gaga also posted a picture of how her hair looks from the front, which was not shaved off, and said, "But we still have glamour in the front. ARTPOP."
Richardson and Lady Gaga became close after the renowned photographer spent an almost year long journey with the pop star, capturing every aspect of her life with pictures. The photos are published in the 2011 book, "Lady Gaga X Terry Richardson."
The Daily News states that Richardson's blog includes snapshots of the two playing around backstage before a show or in a hotel room after one of her concerts.
"R.I.P. Annie Lomax, My Mom 1938 - 2012," Richardson wrote on his blog. "I Love You Mom, Get Some Rest And Feel Better."
Lady Gaga is set to perform live and premiere the "FAME" fragrance film directed by Steven Klein at the Guggenheim Museum in New York City on Thursday.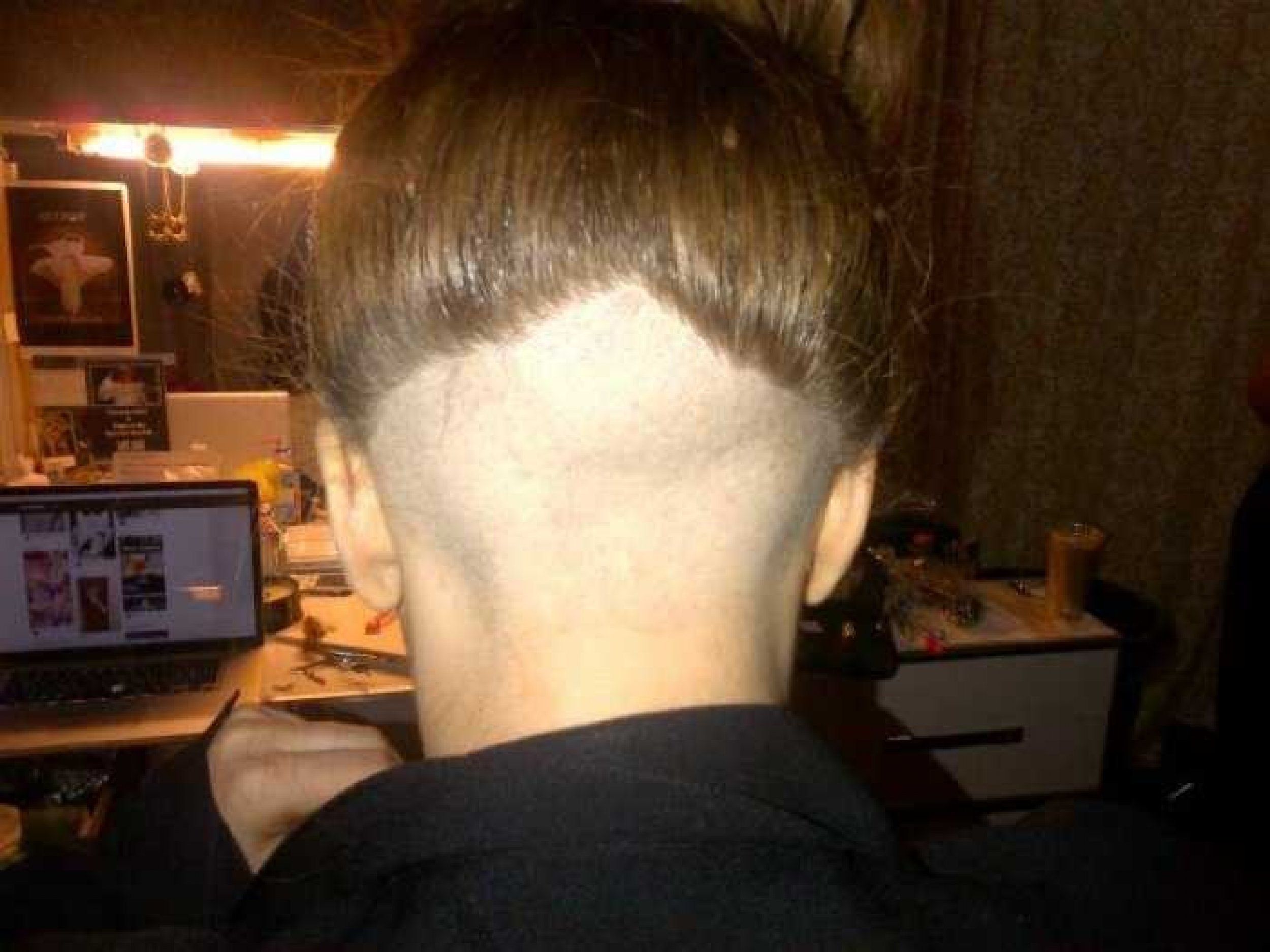 © Copyright IBTimes 2023. All rights reserved.