Lady Gaga Sports High Platform Boots Amid Pregnancy Rumors With Bradley Cooper
In a seemingly subtle way to quash rumors claiming she's pregnant with Bradley Cooper's child, Lady Gaga stepped out early this week wearing very high platform boots in the Big Apple.
On Monday, the "Bad Romance" hitmaker was captured on camera exiting a hotel in New York City while sporting what appears to be a pair of seven-inch platform heels. Upon showing up at the front of the hotel, Lady Gaga quickly took the time to pose and sign some autographs for her fans who have been waiting for her.
For the outing, the "A Star Is Born" actress donned an Alberta Ferretti design comprising a metallic pleated button-up shirt with collar and cinched sleeves. She also wore a pair of black overalls on top of her towering boots.
Last week, Lady Gaga made headlines after a tabloid report claimed that she is pregnant with Cooper's baby. The publication also alleged that the "Born This Way" singer's pregnancy is actually the real reason behind Bradley and Irina Shayk's split.
"Everyone is saying that Gaga's glowing and hiding a baby bump. Of course, the only person it could be is Bradley's and we're all waiting to see if she'll make an announcement. Everyone is going to be so happy," an insider was quoted by the tabloid.
The report also claimed that Lady Gaga and Cooper have been seeing each other in secret. The rumored couple is said to be so intent in keeping their relationship low-profile as a sign of respect to Cooper's ex-girlfriend.
Based on Gaga's fashion though, it seems there isn't any truth in the tabloid report. Pediatrician Jennifer Shu noted that wearing high heels, even the wide-based ones, is not a good idea during pregnancy because any accidental fall could hurt both the mother and the baby.
It's also worth noting that Gaga is not showing signs of slowing down from her career these days. Just last Friday, she performed at the historic Stonewall Inn gay bar in celebration of the 50th Pride anniversary weekend. Furthermore, since Lady Gaga and Bradley Cooper are big Hollywood stars, it doesn't make sense that more credible entertainment news outlets are not covering the rumored pregnancy story.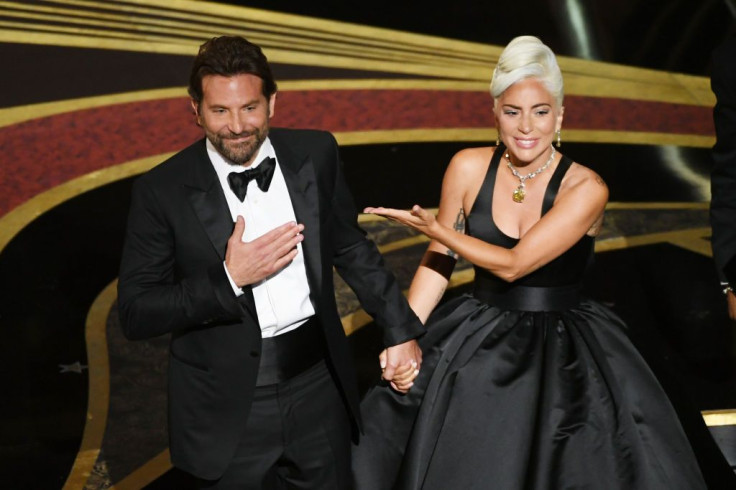 © Copyright IBTimes 2023. All rights reserved.