Lady Gaga's 14-minute music video puzzles, pleases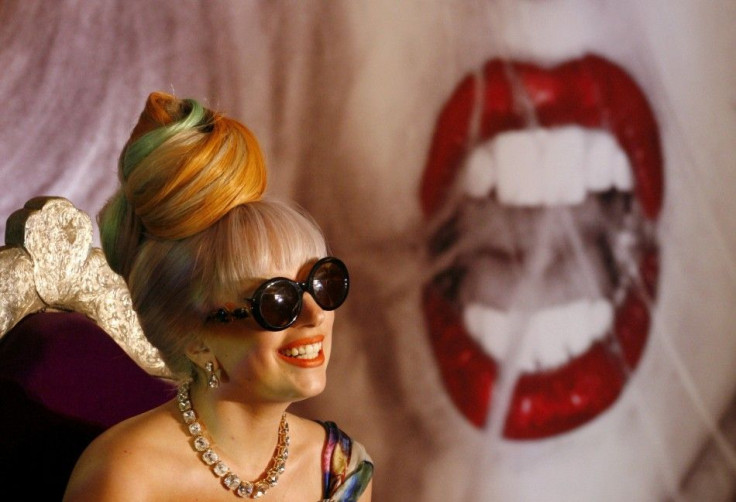 Lady Gaga made her music video directorial debut with a 14-minute production which was met on Friday with a mix of weariness and adulation by fans and pop culture watchers.
Marry the Night -- the fifth single from her Born This Way album -- sees the Grammy-winning performance artist making a trip to the hospital, dying her hair mint green, throwing Cheerios over her naked body and hanging upside down in a car -- all in the eight minutes before the song comes in.
Gaga, 25, told E! News that the surreal video, released on Thursday, was a portrait of the day she thought she saw her dreams slipping away from her when she was dropped from her first record label.
It was, she said, one of the worst days in my life, but added that parts of the video were meant to be comical.
People magazine called the video an enigma and said the autobiographical clip will certainly leave fans talking, if not scratching their heads.
AMAZING. Not just a pop singer, she's an artist, wrote Danny on the E! online message boards.
But others were clearly beginning to tire of the outrageous pop star and wondered whether Gaga was losing her touch.
She has gone from bold to being an exhibitionist. You can't help but wonder if she has gone from a normal person to actually believing she is the persona. Poor girl, wrote Marko on the E! online board.
But Michael Gragg, writing for Britain's Guardian newspaper website, liked the fact that Lady Gaga was embracing the ridiculous.
Superstars are at their best when they're simultaneously aware and unaware of their own ridiculousness, and that's what 'Marry the Night' delivers for Lady Gaga. Oh, and the song's pretty good too, Gragg wrote on Friday.
Despite widespread publicity for the music video, and a performance by Lady Gaga of the new song on a Grammy nominations concert on U.S. television on Wednesday, Marry the Night has so far failed to catch fire.
On Friday, the song was in 38th place on the U.S. iTunes singles charts.
I think she needs to do more editing of her creative ideas and songs ... If she gets too difficult to relate to she'll lose her fans by losing sight of the reasons they love her: fantasy, escape and her ideas about relationships, love and hard work, wrote Dragnfly on the People.com comments page.
© Copyright Thomson Reuters 2023. All rights reserved.