Lamar Odom Update: Blood Tests Come Back Positive For Cocaine; Could Khloé Kardashian's Husband Face Prosecution?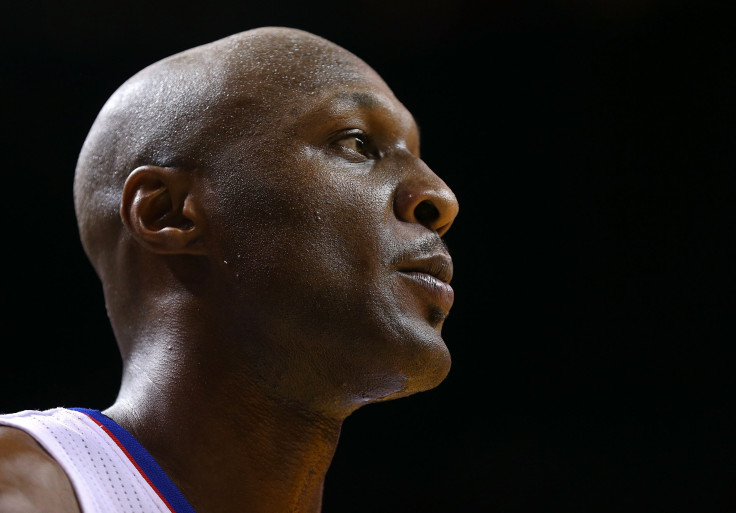 Lamar Odom may be on his way to a clean bill of health after spending several days in a coma, but his legal troubles are just beginning. The former NBA Player was rushed to a local hospital on Oct. 12 after being found unconscious inside a legal Nevada brothel. He awoke four days later and sustained little lasting damage, but newly released toxicology reports could stir up some issues.
According to TMZ, the Nye County Sheriff's Department got back the results from blood tests run shortly after Odom's admittance to Sunrise Hospital. The results show the presence of cocaine in the 35-year-old athlete's system. As such, legal sources tell the publication it is "distinctly possible" that Khloé Kardashian's husband could face prosecution for drug charges. At present, no decision has been made.
It was widely speculated that a toxic mixture of cocaine and herbal Viagra lead to Odom's hospitalization. Love Ranch South workers claimed to have seen him taking the supplements during his stay. After spending four days on a ventilator, he came to on Oct. 16, opening his eyes and reportedly speaking to Khloé, 30. Doctors ran several tests, fearful that he may have sustained lasting damage to his brain or other vital organs, all of which he passed. Odom's kidneys, however, are "shot." While hospitalized he has reportedly had to undergo six hours of dialysis daily. Doctors are said to be looking into other options, including kidney a kidney transplant, to eliminate the need for this treatment in the long run.
After news of his potential transplant broke, fans looked to Twitter to show their support. Numerous Twitter users offered their kidneys, saying things like "mistakes do not define us," and joking about being sent to the brothel Odom was found at in return. Khloé has thanked fans for their outpouring of positive messages and support, but has not directly addressed the transplant offers. It has not been announced if he will be having the procedure.
Odom continues to recover at Cedars-Sinai in Los Angeles. His wife has been by his side every step of the way, leaving only briefly to attend her sister Kim Kardashian West's baby shower Sunday. After Odom's near-death experience he and Khloé have decided to call off their divorce plans.
© Copyright IBTimes 2023. All rights reserved.