Lamar Odom Kidney Update: Fans Offer Their Organs To Khloé Kardashian's Husband Via Twitter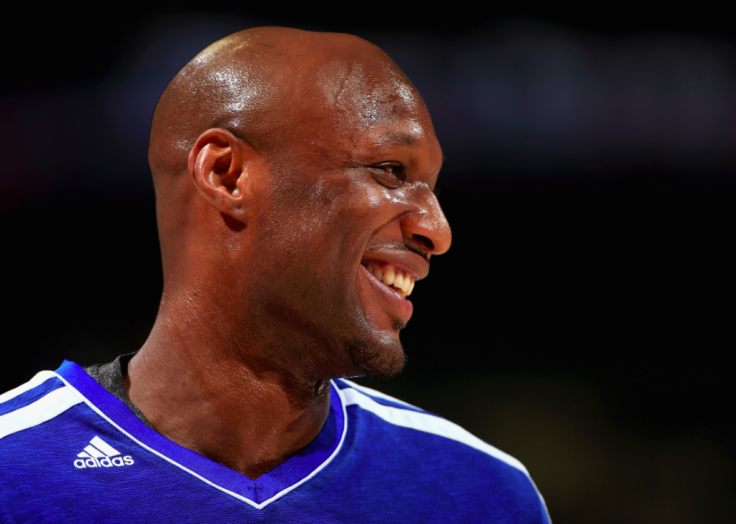 Ex-NBA player Lamar Odom might need a kidney transplant to save his life, and dedicated fans offered their organs to the former Los Angeles Lakers star via Twitter. Even though Khloé Kardashian's husband woke up from his coma last Friday, he continues to fight for his life.
At one point four of his organs were failing but have bounced back -- except his kidneys, TMZ reported Tuesday. "His kidneys are shot," an insider said. To try to avoid a transplant, he will undergo six hours of dialysis daily at Cedars-Sinai Medical Center in Los Angeles, where he was transferred Monday after being treated at Sunrise Hospital in Las Vegas.
If the dialysis doesn't help his failing kidneys, a transplant could be the only viable option, TMZ wrote. After hearing the news, fans took to Twitter to offer a piece of themselves to one of their favorite basketball players.
Odom, 35, was found unconscious in a legal Nevada brothel Oct. 13. He reportedly snorted cocaine before he was discovered unresponsive. "They [the sex workers] indicated that they heard him snorting," Nye County Sheriff's Detective Michael Eisenloffel said in a call-in search warrant, which was obtained Thursday by BuzzFeed News. "They indicated that they had vague knowledge of him using illicit narcotics," Eisenloffel said.
Odom might be one of the few people able to save his marriage after allegedly doing cocaine and partying with hookers. His wife, "Keeping Up With the Kardashians" star Khloé Kardashian, called off their divorce Wednesday. They both signed divorce papers in July, but remain married because of a "backlog" in the California courts.
Kardashian, 31, has only issued one public statement since Odom's near-fatal event. She thanked her fans for their continued support. "You can never be prepared for an experience like this, but without the outpouring of love and endless prayers that Lamar has received and the strength I was given from my loved ones, it would have been difficult to endure," she wrote Tuesday.
Follow me on Twitter @mariamzzarella
© Copyright IBTimes 2023. All rights reserved.