Lana Del Rey, Madonna and the 10 Most Anticipated Albums of 2012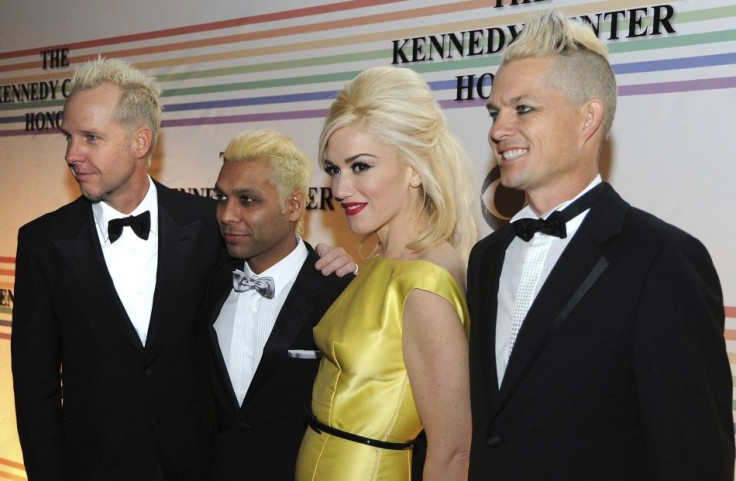 Thanks to Adele, Lady Gaga and Michael Buble, 2011 was actually not a bad year for the music world.
Adele's 21 and Gaga's Born This Way are on pace to be the bestselling albums of the year, with more than 5 million and 2 million copies sold in the U.S., respectively. While final figures won't be released until after Jan. 1, 2012, Buble's Christmas is expected to land in third place, with more than 1.96 million copies sold.
Numbers aside, 2011 was also filled with Jay-Z and Kanye West, in the form of their collaborative album Watch the Throne. The album, which sold more than 1.2 million copies in the U.S., was followed by a critically acclaimed, sold-out North American tour, with dates in Atlanta, Kansas City and Vancouver.
With 2011 drawing to a close, music fans around the world are looking ahead to some of the biggest albums of 2012.
As New York songstress Lana Del Rey counts down the days until the January release of her debut album, Born to Die, fans of Madonna are patiently waiting for the Material Girl to put finishing touches to her first studio album in four years.
Gwen Stefani and No Doubt are also gearing up for the release of their sixth studio album, which remains untitled. The Anaheim, California rock band has not released new material since 2001's Rock Steady, which sold more than 3 million copies.
Bieber fever will surely spike in 2012, as Justin Bieber prepares to unleash his third studio album, Believe.
Here are the 10 most anticipated albums of 2012, in no particular order:
Lana Del Rey, Born to Die (Jan. 27)
Since the release of Video Games, music fans outside of Brooklyn, New York have been talking about Lana Del Rey, the 25-year-old songstress who signed with Interscope Records just in October. Del Rey, whose real name is Elizabeth Grant, has received more than 4.4 million views on YouTube for her Born to Die music video, which features the sultry singer in a variety of scenes involving tigers and a beautiful tattooed model.
Her newest fan? None other than Kanye West, who recently posted a series of stills from the Born to Die video, along with a Tweet simply containing the word, LANA.
Madonna, Untitled (March)
Madonna's new three-album deal with Interscope will kick off in March, with the release of her first album since 2008's Hard Candy. With a Super Bowl halftime performance lined up and the official release of her first single Gimme All Your Luvin due in January, the onset of 2012 will be dominated by all things Madge.
Just don't expect the 53-year-old Material Girl to release any more details on her upcoming untitled album. In November, team Madonna was furious when an unfinished version of her song, then called Give Me All Your Love, was leaked into the music world.
No Doubt, Untitled (2012)
It's true, Gwen, Tony, Adrian, and Tom are coming back as No Doubt in 2012, when the band releases its first album in more than a decade. In September, No Doubt released a statement about the new material, noting that the album was actually supposed to come out in 2011.
It's just not ready yet. We don't want to rush this album just to get it out. This collection of songs means everything to us and our only priority right now is to make sure that it's the best album we can possibly make. There is still more work for us to do . . . the band wrote.
The xx, Untitled (2012)
It's true -- The xx are working on their second studio album, due in stores and on iTunes in 2012.
We're just about to start recording. Hopefully we'll get it done in time for most festivals next year, because that's the most fun . . . club music has definitely had an influence on the next record, Jamie Smith recently told The Creators Project.
Jay-Z, Untitled (2012)
While Jay-Z has hinted that he will most definitely release new material in 2012, he hasn't confirmed what form it will be in - a follow-up to The Blueprint 3 or a second album with Kanye West a la Watch the Throne.
You might see a Jay, then Kanye and a Throne album next year. You know, we're really in a great place creatively. We really found our zone, Jay-Z told MTV.
Janelle Monae, Untitled (2012)
Janelle Monae is getting ready to match her amazing 2011 year with two albums in the New Year -- that's right, the Tightrope singer will record two studio albums and release both in 2012. But don't expect the 26-year-old to venture too far from her ArchAndroid album.
The concepts will be very strong . . . but it will be jamming. I will say that much. It's gonna be jamming, Monae told MTV recently.
Justin Bieber, Believe (Spring)
Gone are the days of Baby, his trademark hairstyle and hopefully that purple hoodie. These days, Justin Bieber has been rapping his way through radio show appearances and hanging out with Kanye West and fellow Canadian Drake, who are reportedly on the Biebs' third studio album, Believe.
Could it be? A single featuring Bieber and Drake dropping some rhymes about the Great White North?
Santigold, Master of My Make Believe (Spring)
Santigold's first album in four years has some big shoes to fill. Recall the Santogold days: L.E.S. Artistes, the Diplo Dub mixtape, music festivals, opening for Jay-Z, Kanye West, M.I.A., Bjork and the Beastie Boys. What about all her guest appearances on tracks by The Lonely Island, Basement Jaxx, Pharrell Williams and West?
My record is called 'Master of My Make Believe' because I want it to be about creating your own reality, the 35-year-old musician told V Magazine.
Nicki Minaj, Pink Friday: Roman Reloaded (Feb. 14)
Billboard's Rising Star of 2011 will have plenty of music -- and colorful outfits -- to offer in the New Year. Pink Friday: Roman Reloaded, Minaj's second studio album, has already released two hit singles: Roman in Moscow and Stupid Hoe.
Here's hoping to more music videos from Minaj's little princess fans from the UK!
Rufus Wainwright, Out of the Game( May 8)
The follow-up to the heartbreaking All Days Are Nights: Songs for Lulu (2010) is produced by Mark Ronson and features guests like his sister Martha Wainwright, members of the Dap-Kings (Sharon Jones' band), Sean Lennon and Wilco.
Wainwright recently told Stereogum that Out of the Game, which was recorded in less than two months, was heavily influenced by his new daughter, who was born in February.
I think . . . there are like two sides of this album. First being a sense of relief and lightness about cherishing life . . . but by the same token [the last three years] were also the most joyous, he said.
© Copyright IBTimes 2023. All rights reserved.