Large Snake Found Near Children's Play Area Relocated, Video Shows
A snake catcher warned people after a huge brown snake was found lurking near a children's play area in Queensland, Australia.
In a Facebook post Sunday, Stuart McKenzie from the Sunshine Coast Snake Catchers said he received a call stating that a snake was spotted on a stone path.
"We received a call this morning from a concerned resident who lived near this park in Beerwah. He sent me through some photos of a large Eastern Brown Snake that was hanging around in a dry creek bed that was less than five meters from a popular kids playground. We headed straight out and thankfully he was still there when I arrived," the snake catcher wrote.
A video of the incident posted on the same page showed the reptile trying to wriggle free when picked up by McKenzie, who could be heard saying, "He just doesn't belong here." McKenzie eventually manages to bundle up the snake into a bag. He then went onto show the snake's hiding spot.
"Apparently kids regularly come down here and throw stones and do what kids do," he says in the video.
McKenzie asked residents who see snakes in public places to immediately contact professional snake handlers.
"Please notify us if there is a venomous snake hanging around near your local park and we can assess each situation based on the info you give us. Majority of the time the snakes can be left alone and they will move on but this large eastern brown was hiding amongst the rocks so he needed to be relocated," he wrote.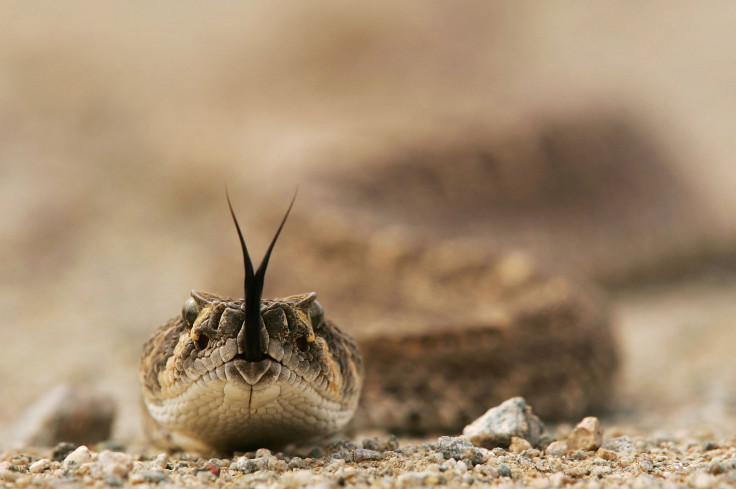 In an incident that happened in New South Wales, Australia, in April, a family believed a python ate their pet cat after the reptile was found in their home shed just weeks after the cat went missing. Describing the experience as "downright terrifying," the homeowner Fiona Maguire said, "I got about 10 jabs in and saw something out of the corner of my eye. I looked up and saw this enormous diamond python uncurling. My heart rate went up so fast."