Larsa Pippen 'Embarrassed,' 'Traumatized' By Michael Jordan's Comments On Her Romance With His Son Marcus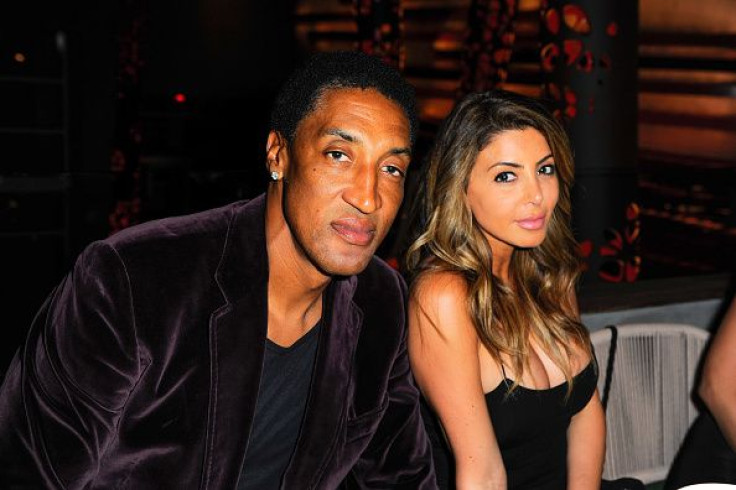 KEY POINTS
Larsa Pippen and Marcus Jordan talked about Michael Jordan's comments about their romance on their podcast
Larsa said she didn't find Michael's public disapproval of their relationship funny
Marcus insisted that his dad was only joking and was being playful
Larsa Pippen felt "embarrassed" after her boyfriend Marcus Jordan's dad Michael Jordan publicly voiced his disapproval of the couple's relationship.
The "Real Housewives of Miami" star, 49, shared her initial reaction to the NBA legend's comments during Monday's episode of her and Marcus' "Separation Anxiety" podcast.
"I was kind of, like, embarrassed," Larsa said, Us Weekly reported. "I was, like, traumatized."
She explained that she was worried people would think she "lied" when she said earlier this year that both families support their romance. "I'm like, 'Oh, my God. What are we going to do?'" she added.
Her boyfriend, on the other hand, didn't take his dad's comment seriously. Marcus said he was sure that his father was only joking when he told a photographer "no" after being asked if he approved of the relationship between his son, 32, and the Bravo star.
"I'm dying laughing when I read the headline. I know my dad," Marcus told listeners. "Part of our DNA is to talk s—t. He's being playful. He's laughing. He's a little lit. I didn't put too much weight into it."
Larsa, however, admitted that she didn't feel the same way. "I didn't think it was funny. There's nothing funny about it," said the reality star.
Marcus knew where his girlfriend was coming from but noted that Michael did reach out after his comments made headlines and explained he wasn't being serious.
Marcus insisted that his father supports their relationship, but he also confessed that both the Jordan and Pippen families weren't thrilled when they first learned that they were dating.
"His goal has always been to stay clear of our relationship. I don't think that my dad wanted to comment on that," Marcus explained, noting that Michael's past beef with Larsa's ex-husband, Scottie Pippen, only added fuel to the fire. "There's always that narrative that I'm dating you to get back [at Scottie]. I think [dad] said 'no' in a joking way. I thought it was funny out the jump."
"I do understand that it's not awkward for us to be together because it's us. But it probably is awkward for my ex and your dad because they have their own relationship," Larsa replied. "I can't be mad. I understand."
Michael was asked about his thoughts on his son dating Larsa when he was spotted leaving a restaurant in Paris, France, Sunday. His initial reaction was to laugh and brush off the question, Entertainment Tonight reported.
When the photographer doubled down and asked if he approved of his son's romance with Scottie's ex-wife, Michael bluntly said, "No."
After the photographer asked one more time to confirm his response, the former basketball player shook his head.
Larsa was married to Scottie for over 20 years, with the pair finalizing their divorce in 2021. The exes — who share sons Scottie Jr., 22, Preston, 21, and Justin, 18, and daughter Sophia, 14 — first separated in 2016 after 19 years of marriage.
Michael and Scottie were teammates on the Chicago Bulls in the '80s and '90s. In Michael's 2020 documentary "The Last Dance," Scottie's contributions were left out. He later aired his disappointment in his memoir "Unguarded" released the following year.
"They glorified Michael Jordan while not giving nearly enough praise to me and my proud teammates," Scottie wrote. "Michael deserved a large portion of the blame. The producers had granted him editorial control of the final product. The doc couldn't have been released otherwise. He was the leading man and the director."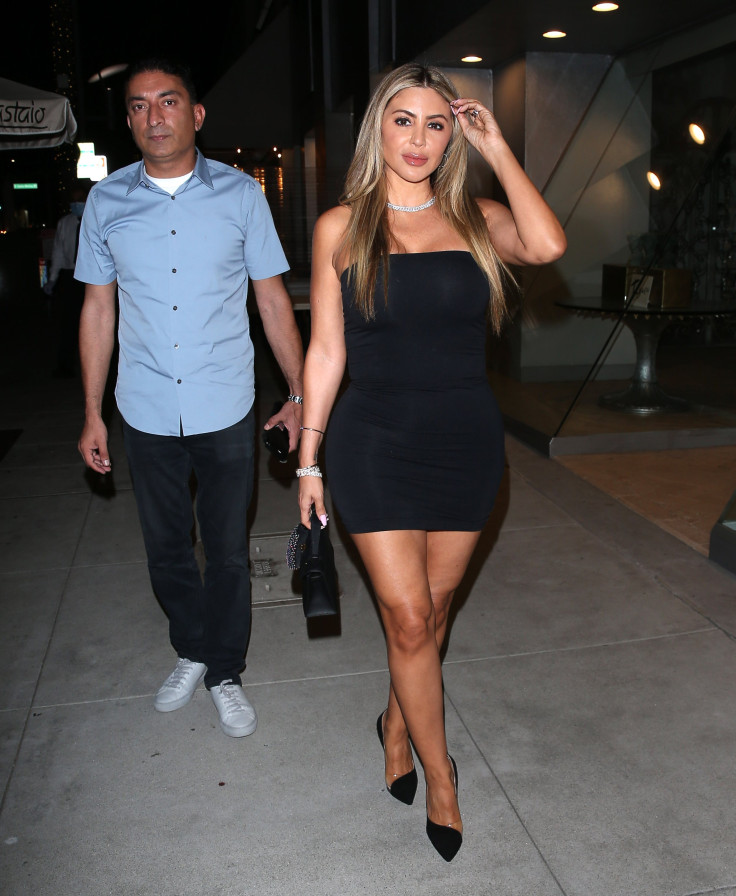 © Copyright IBTimes 2023. All rights reserved.