Latest COVID Booster For Omicron: Which Pharmacies Are Administering Shots?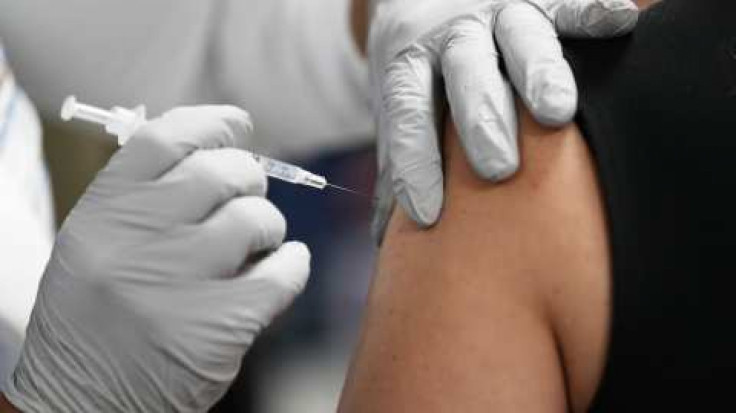 With the latest COVID booster shots now authorized by the Food and Drug Administration and the Centers for Disease Control and Prevention to fight the Omicron subvariants, pharmacies across the U.S. are gearing up to give the vaccinations to Americans.
The boosters from Pfizer and Moderna were authorized for use by regulators last week, allowing Americans to receive the latest shot at least two months after their last dose of any COVID vaccine or at least three months after they have tested negative for a COVID infection.
Regulators approved Pfizer's booster for individuals aged 12 and older and Moderna's shot for people aged 18 and up.
Pharmacies such as Walgreens, CVS, Rite Aid, and Walmart have announced that they are already administering the new boosters for free.
Walgreens began administering the Pfizer and Moderna boosters on Friday, with appointments now available via the Walgreens app, 1-800-WALGREENS, or online at Walgreens.com/ScheduleVaccine.
An appointment is recommended to receive the booster, with more appointment options being added daily as select Walgreens stores receive their shipments of the vaccine dose, the company said.
CVS Pharmacy locations nationwide also began providing the Pfizer and Moderna COVID booster vaccines on Friday, with the company saying that stores are "receiving the shot on a rolling basis over the next few days and weeks."
Appointments to get the vaccine can be made at CVS.com and via the CVS Pharmacy app and are encouraged as initial supplies are limited, CVS said. Patients can choose which shot manufacturer they prefer regardless of the primary dose or booster doses they have received.
Rite Aid announced that updated boosters from Pfizer and Moderna started to become available at pharmacies on Monday. Customers can schedule an appointment for the shot at Rite Aid at www.riteaid.com/pharmacy/scheduler and at Bartell Drugs using its online scheduling tool.
Walmart is also preparing to offer the new COVID boosters, saying on its website that the shots are available at select locations now, with online scheduling for the vaccine available soon.
Other clinics across the country may be offering the updated COVID shots as booster allocation arrives. It is best to check with your state health department to find these location sites.
In addition, the Vaccines.gov website is now searchable for the latest COVID booster vaccines, with more locations being added. The website does say if a convenient location is not found, to check back later or contact your healthcare provider or local health department for a site near you.
© Copyright IBTimes 2023. All rights reserved.