Laura Loomer Attacks Congress-Elect Ilhan Omar On Twitter, Account Suspended
Conservative right-wing activist Laura Loomer was banned from Twitter on Wednesday after she was accused of hate speech. Loomer had lashed out at Ilhan Omar, one of the first Muslim women elected to Congress, on Wednesday by calling her "anti-Jewish."
"Isn't it ironic how the twitter moment used to celebrate 'women, LGBTQ, and minorities' is a picture of Ilhan Omar?" she tweeted. "Ilhan is pro Sharia Ilhan is pro-FGM Under Sharia, homosexuals are oppressed & killed. Women are abused & forced to wear the hijab. Ilhan is anti Jewish."
Loomer also posted a screenshot of the message she received from Twitter which said "Your account, LauraLoomer, has been suspended for violating the Twitter Rules. Specifically, for violating our rules against hateful conduct."
Speaking about the Twitter ban, she told The Daily Beast, "This is not going to be the end of Laura Loomer."
She added the ban would make her "martyr for the cause" and that she was sure "Trump is going to get wind of this."
This is not the first time Loomer is attacking Muslims. In 2017, Uber and Lyft banned her from their services after she posted a series of anti-Muslim tweets aimed at Muslim drivers.
In 2014, she spoke to a Florida blog about a Muslim imam chanting "Allahu ackbar" as part of a 9/11 memorial event on Barry University's campus. "That's not cool, because that's what the terrorists were chanting," she had said, Lombardi Letter reported.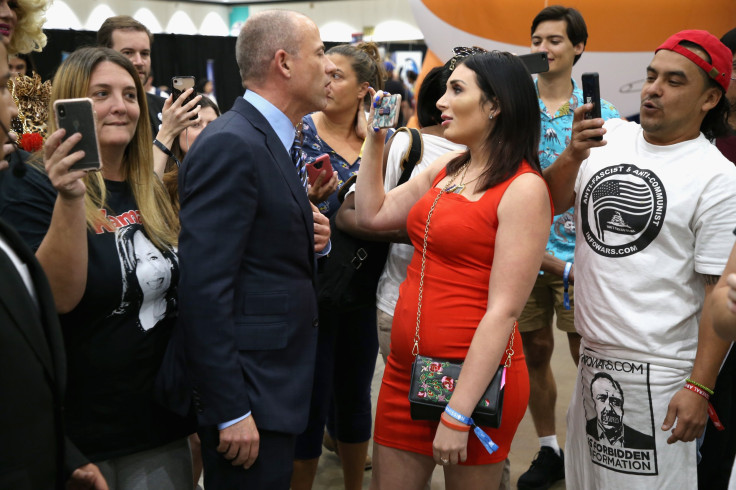 This is also not the first time Loomer is being suspended from Twitter. In October, her Twitter account was temporarily suspended for allegedly breaking its rules.
Calling it an example of "election meddling," she said, "Conservatives like myself are being silenced and censored by Big tech. There is nowhere for Conservatives to go. We are being banned online in the middle of the midterm elections simply because we are conservative. Put simply, this is ELECTION MEDDLING," Heavy.com reported.
In September, she disrupted a congregational hearing after she stood up and asked Twitter CEO Jack Dorsey as to why her account was unverified. Listing out other conservative people who have faced troubles with the social media site, she said, "You even censored Donald Trump when one of your employees deleted his account for a few minutes. You are censoring conservatives, and I'm asking president Trump to please help us. Please help us President Trump….before it's too late. Because Jack Dorsey is trying to influence the election."
Laura was born in Florida in 1993 and raised in Arizona by a Jewish father. She joined Mount Holyoke College in Massachusetts but left after one semester, claiming she was often targeted for her conservative views. She then joined Barry University after which she worked as an undercover journalist at Project Veritas between 2015 and 2017. She then joined Canada's The Rebel Media but left in three months stating disagreements over how she could use her social media. Since then she has been working as an independent journalist.
© Copyright IBTimes 2023. All rights reserved.