Laura Prepon Recalls The Time She Got An Abortion: 'I Had The Choice'
Laura Prepon once got an abortion, and though she calls it "one of the worst days" of her life, she acknowledges the fact that she "had the choice" at the time.
The 42-year-old "Orange Is the New Black" star shared her story in an Instagram post Tuesday, days after the Supreme Court overturned Roe v. Wade, ET Online reported.
In her post, Prepon disclosed that she made the decision to terminate her pregnancy in the second semester. "The devastating truth is that we found out the fetus would not survive to full term and that my life was at risk as well. At the time — I had the choice," she wrote.
"Everyone has their own story for seeking out this medical procedure and I empathize with anyone who's been faced with this impossible decision. I am praying for all of us, that we can get through this challenging time and regain agency over our own bodies," the actress continued.
It wasn't the first time the actress openly discussed her difficult decision. She wrote about it in her book "You & I as Mothers," which came out in 2020. She also shared details about her ordeal in an interview with People that same year.
Prepon her husband, Ben Foster, found out she was pregnant in 2018, a little after they welcomed their daughter, Ella, in 2017. But at 16 weeks, the sonogram revealed a piece of heartbreaking news: the unborn baby had cystic hygroma, a condition characterized by a congenital malformation of the lymphatic system.
"Our neonatal specialist told us the brain was not growing and the bones were not growing. We were told the pregnancy would not go to full term and that my body was at risk carrying any longer," she told the outlet back then.
"Ben held me as I cried. We had to terminate the pregnancy," she added.
"To get to the second trimester and then be told this awful news, I felt like a failure," she said, noting that it also brought up unpleasant memories of her past, from when she suffered from Bulimia.
"I felt like my body had failed and failed having another baby. The whole cycle of what's wrong with my body came back. I was scared that somehow the abuse I put my body through could have been part of the reason things went wrong. Doctors confirmed it wasn't but in those moments it's easy to punish yourself," she said further.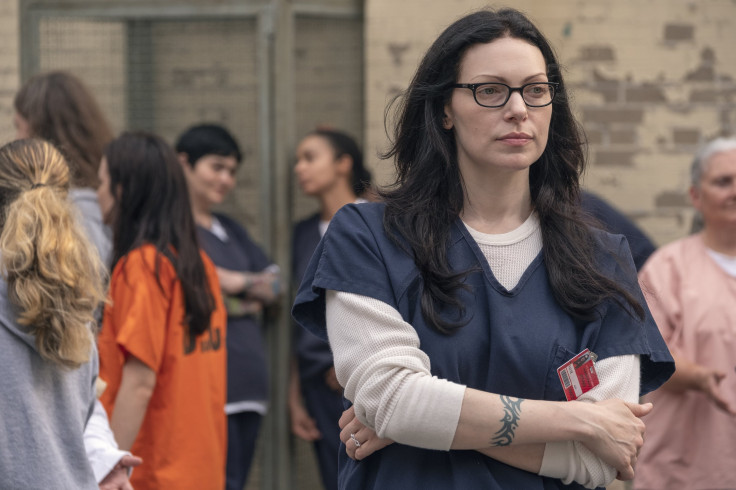 She was worried about never giving birth again and leaned on her husband for support. "He was so supportive. It got to the point where I didn't know if I was going to be able to get pregnant again because the healing process took so long. But my husband knew we would be able to have a healthy sibling for Ella," she shared.
Eventually, she got pregnant and gave birth to a healthy baby boy in February 2022. "It made me so thankful for the blessing we have now. It put into perspective what a blessing it is to have a healthy child," Prepon said.
© Copyright IBTimes 2023. All rights reserved.