'Law & Order: SVU' Season 16 Finale Controversy Breaks Over Benson's Remarks On Stabler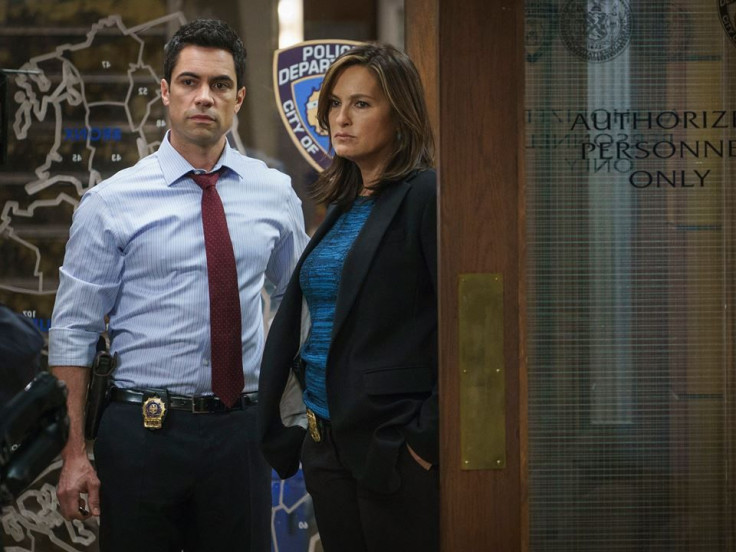 In the final touching moments of Season 16 for the "Law & Order: SVU" division, Sergeant Olivia Benson (Mariska Hargitay) is surprised by the news that her partner Detective Amaro (Danny Pino) would head West for his family. In an effort to comfort him, Benson told him that she valued him as partner because he allowed her to grow over the past few years. The sentiment was not taken kindly to by fans who had followed Benson and her former partner, Detective Stabler (Christopher Meloni), over the course of 11 seasons.
Their outrage was a misunderstanding insists showrunner and executive producer Warren Leight. In an interview with Entertainment Weekly, Leight said audiences were just looking for negativity. "There was obviously a great love between the two of them, but there was an element of codependence to it," he pointed out. Citing the career and family trajectory for Benson, Leight says that would have not been possible with Stabler by her side.
Leight joked about the difficulty of appeasing diehard "Law & Order: SVU" fans. "We could write a scene where Elliot receives a Nobel Prize for peace and the next day, the tweets would be, "'How dare they do that!'"
In a following interview with The Hollywood Reporter, Leight said he included the reference to Benson's former partner because of Amaro's insecurity at the point of his resignation. "So there's an element of nostalgia and maybe he's fishing a little bit and it's her job at that moment to shore him up," he explained.
As Leight points out, Pino is free to reprise his "Law & Order" role as Detective Amaro should the once former series regular decide to return. "That's one of the advantages of not killing a character that you like," said Leight, leaving the door open for a return to "SVU." But is that door open to Meloni's Stabler? Last year, both Meloni and Hargitay joked about Stabler's return as a father figure to Benson's newly adopted son Noah. On social media, the exchange prompted a "SVU" fan firestorm.
Well Leight, that's one way to appease fans.
© Copyright IBTimes 2023. All rights reserved.